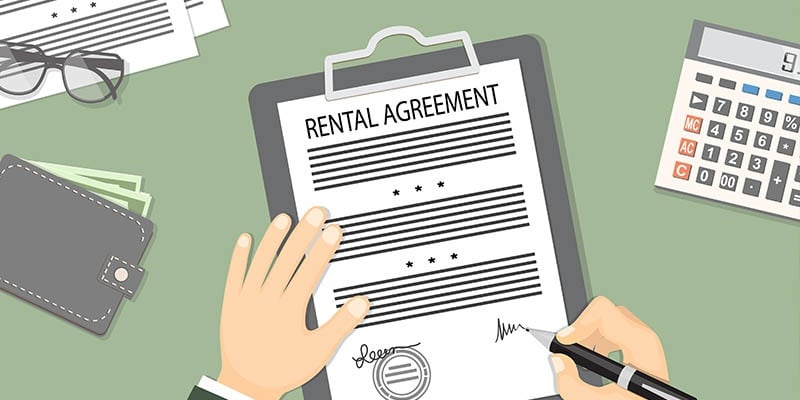 As a landlord, you're responsible for providing an accurate legal document when renting your property, but creating a rental agreement that your tenant(s) understand is important, too. It's also necessary to provide this type of document to protect yourself, your rental, and the tenant(s) you select to occupy your rental home. Here are three tips to consider when preparing your next rental contract and how you could make the process a little smoother for yourself and your tenant(s).
1. Understanding the Difference Between a Rental Agreement and a Lease
Did you know that there's a difference between a rental agreement and a lease? If you didn't, it's more than likely your tenants didn't know either and you may want to educate them about the differences to ensure clear lines of communication. Before you begin, consider asking yourself how long you will be renting your property and what rental contract will be needed. Once you decide, move forward with either a rental agreement or a lease. A rental agreement is an agreement between you and your tenant that allows them to occupy your home for a short period of time—typically 30 days or on a month-to-month basis. This type of contract renews automatically unless otherwise stated by the lessee or landlord. Your rental agreement should include any provisions you wish to include such as a pet policy and the process to renew or extend the rental agreement, just to name a few. On the other hand, a lease is a term used when renting a property for a longer period of time—typically six months to a year or longer and does not automatically renew. The same provisions apply, and for both types of agreements, you should adhere to your local state laws regarding renting your property. If you have any questions throughout the process, consult an attorney.
Once you decide on your rental terms, draft your contract and clearly state the type of rental agreement your tenants are signing.
2. Include these Basics in Your Lease or Rental Agreement
Whether you're renting your property short- or long-term, it's important to list a few basic terms and conditions so your tenant(s) understand and there's no confusion. Here's a list of the basics you should include:
The amount of the security deposit

The amount of the monthly rent

The date when the rent payment is considered late and the penalties for a late payment

The address of the rental

Your name and contact information

The names of the individual(s) renting your property

Any other fees associated with renting the property, such as pet fees, garage, garbage, termination of agreement, etc.

Explanation of which utility payments the lessee is responsible for each month

Emergency contact information for repairs needed on property
These basic rental agreement terms and conditions are necessary and should be carefully listed according to each property you decide to rent because no two properties are the same and each requires its own terms and conditions.
Related reading: 5 Tips Every Real Estate Investor Should Know
3. Draft a Clear and Concise Contract Both Parties Sign
This is the most important step whether you're leasing or renting your property for a few months or a few years. A clear, concise, and written rental agreement that follows your local state laws is necessary for a variety of reasons. First, it provides evidence that there was a contract initiated. Second, it will stand up in court if you're faced with a legal matter related to your property. Third, it lays out the terms and conditions for your tenant(s). If you have specific questions about your rental contract, consult an attorney for guidance. After you've drafted your rental contract, review it with your tenant(s) thoroughly and keep a signed copy on file.
Being a landlord is a big undertaking no matter how many properties you own, and making the rental process seamless is probably one of your major goals. Take these three tips into consideration when building out your rental agreements to ensure you and your tenants are on the same page.
Now that you have the tools to execute a seamless rental contract for your real estate properties, take your real estate investing game to the next level. Share your best practice when you put together a rental agreement.
As Executive Vice President for Sales and Marketing within SWBC's Insurance Services division, Mike Karageorge oversees marketing efforts focusing on sales and growth. Before joining SWBC, Mike spent over 20 years as a sales and marketing executive within the wireless communications industry, including 12 years at Sprint. Mike holds a bachelor's degree in finance and an MBA.