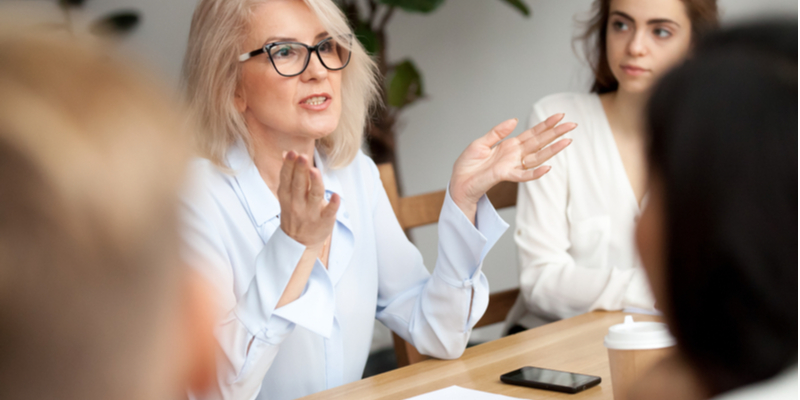 Businesses that work with an employee benefits consultant know how much an experienced, knowledgeable consultant can transform the way you offer health and wellness benefits to your employees—not to mention the cost savings of gaining access to additional carriers and resources. However, thoroughly understanding the value your employee benefits consultant provides to you and your employees is critical to ensuring your relationship is mutually beneficial. Due diligence is key to evaluating any partnership, so we've compiled a list of 10 questions to help you determine if your consultant offers the services you need to recruit and retain top talent, while keeping your annual benefits costs in check.
1. Does your consultant have multiple recognitions with the top insurance carriers?
While most providers have access to numerous insurance and administration markets, it takes reputation and diligence to achieve status recognition with a carrier. Recognitions such as a platinum producer, super elite partner, or premier partner with carriers allows the broker exclusive privileges such as the ability to better negotiate for renewals or negotiation claims.
2. Does your consultant develop customized, comprehensive strategic benefits plans?
A great benefits consultant will develop benefits strategies that meet your objectives and work in support of your overall corporate direction. They should provide detailed outlines of the actions needed to accomplish your goals, and once implemented, they should proactively review and refine your benefit plan with your team regularly.
3. Does your consultant provide a direct line of communication for you and your employees to access with questions?
A benefits consultant is here to serve you. Whether you or your employees have questions about claims, changes to legislation that impact your business, or you simply need assistance, your benefits consultant should give you access to a team of professionals that can serve your benefits needs—preferably through a single point of contact.
4. Does your consultant provide technology and tools to administer your program?
We live in a technologically driven world where businesses and employees alike expect to have access to web and mobile tools to help them manage their employee benefits. Whether it's online access to claims data, the ability to search for healthcare providers, or applications that include wellness tips, your benefits provider should give you access to technology to administer your benefits program.
5. Does your consultant employ the services of professional actuaries?
A key component of any benefits plan is a thorough understanding of risk. If your employee benefits consultant does not work with professional actuaries to assist with calculations critical to your employee benefits plan, they could be doing you a disservice.
6. Is your benefits consultant up-to-date on benefits compliance and provide you resources on relevant local, state, and federal laws?
The number of acronyms in the employee benefits world is staggering. It's important to ask your benefits consultant if they provide resources and communication to help you and your team understand laws, including ACA, COBRA, HIPPA, FMLA, ADA, Medicare Part D., and more.
7. Does your consultant offer custom communication?
Employee communication is a critical component of the success of any benefits program. Does your employee benefits consultant assist with all phases of employee communication, from employee meetings to custom emails to informative brochures about benefits and wellness options?
Whether it's a fully-insured, self-funded, or level-funded plan, having the ability to pick the option that best fits your needs is an important piece to customizing benefits plans. Not only should your benefits broker understand all these, but they should be able to recommend the right one that best fits within your budget and goals. If you've not discussed these health insurance options, schedule an appointment with your consultant to review your plans.
9. Does your benefits consultant provide access to HR resources?
Does your consultant give you access to knowledgeable HR professionals to provide advice? Even if you have a full-service in-house HR team, having access to experienced HR professionals that are ready to answer your questions can be critically important.
10. Does your benefits consultant offer wellness program
support?
Wellness programs can boost employee fitness and health awareness, which can encourage a healthier workforce and impact overall claims. Your benefits consultant should provide resources and expertise in this area to support you and your employees.
If your employee benefits consultant is not offering you services and resources that go beyond basic health benefits, consider reaching out to SWBC Employee Benefits Consulting group for a no-cost, comprehensive review of your existing benefits program.