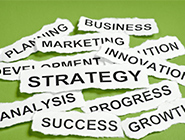 Many financial institutions are getting into the property and casualty insurance game by adding an in-house insurance agency to their list of offerings. And, it makes sense—you originate auto, home, and other loans, so why not insure the collateral in which you have an invested interest?
The problem: many organizations today are trying to cope with a lack of partnership between marketing and IT. This unity is vital to your marketing efforts and can determine whether your institution is successful or not, especially when it comes to secondary products.
Why is IT important for selling insurance, you ask? The answer is simple.
Read More