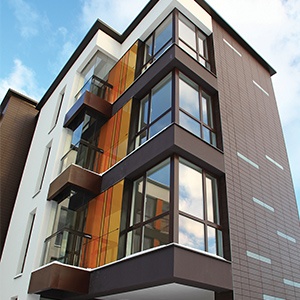 Whether buying or selling commercial real estate, each process is full of its own unique complexities. However, regardless if you're the buyer or seller, considering potential property tax implications early in the process could be beneficial long after the transaction has taken place.
Consider these examples:
A buyer might pay $20 million for a property assessed at $10 million, based on pro-formas which assume that the property's assessed value will stay constant.
Or, a lender may take back that property in forgiveness of a $10 million debt, although the property is assessed at $20 million. In the process, they may fail to mention a protest or lawsuit that might have netted a substantial tax reduction.
How a Transaction Could Affect the Assessment
Buyer and sellers—and those involved in less voluntary property transfers, such as borrowers and lenders—should learn the property's current tax valuations early on, and determine if the transaction might affect the assessment, whether favorable or unfavorable. For instance, sophisticated buyers may engage property tax consultants during due diligence to project if the assessment could increase or decrease, and at what pace. Or, lenders who take the title to secured real estate may ask for a tax consultant's help in reducing the assessment.
Questions for You and Your Lawyers to Consider
Here are a few questions for you, your lawyers, and brokers to consider while buying or selling real estate. Although written from the perspective of a typical sale, these questions may be helpful in other situations when real estate changes hands.
Given the expected closing date and applicable deadlines, who will be responsible for filing a protest/lawsuit for the current year? At what point (if any) will responsibility for handling the protest or lawsuit pass from the seller to the buyer?

Will a new tax consultant/lawyer be engaged, or will the seller's consultant and lawyer be engaged by the buyer to continue handling any existing protest or suit? Who will ensure compliance with the protest and other deadlines if closing is delayed?

If the sale is for less than the assessed value, who will protest on this basis? Who will receive what share of any resulting tax refunds?

If a property tax valuation suit for prior years is pending on the closing date, will the seller's lawyer continue the suit? Who will receive any resulting refunds?

When will the appraisal district find out the purchase price? Should the buyer or seller report the purchase price?
*These questions are for illustrative purposes only and are not specific to your transaction. Since they are not legal advice, they do not take the place of your lawyer's counsel on your specific transaction.
Buying or selling commercial real estate can be complicated, stressful, and costly if you aren't prepared to handle all aspects of the transaction. Taking a proactive approach to the property tax implications can ultimately benefit you in the long run.
Have any commercial real estate tax tips? Share them with us below.