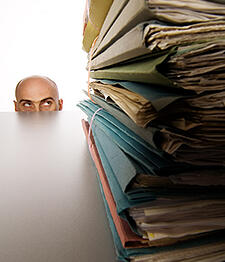 As a sponsor of a corporate retirement plan, you have a fiduciary responsibility to ensure that your retirement plan provides the best possible benefit to your employees. The due diligence your employees are owed ensures that decisions made on their behalf have been vetted and undergone a certain level of scrutiny to arrive at the appropriate action.
As if the responsibility to deliver on this expectation isn't grand enough, now comes the responsibility to ensure all your "T"s are crossed and your "I"s are dotted. Not necessarily as easy as it sounds.
You, most likely, went into your line of business or industry because you were a subject matter expert at your respective job function—not necessarily in determining the viability of retirement plans. Understood. Point taken. Realistically, you shouldn't be expected to know the "ins and outs" of things that fall out of your knowledge jurisdiction. What you should be required to know is who to call and why when the opportunity presents itself.
Many corporate retirement plan sponsors don't read the entirety of the agreements they sign, and often, they don't understand the legal jargon and terminology used in these agreements. That can be a recipe for disaster because may times, the language within these documents is written to protect the providers, not the plan sponsor. Does that mean that every sponsor should take a crash course in fiduciary liability jargon? No, but at the highest level, plan sponsors should know what language you want to avoid. Sponsors should also be aware that ALL contracts can be negotiable, and you won't know if one is unless you ask. Equally important is knowing that the most critical points of risk management for a plan sponsor are documentation and structure. Document everything you can, when you can--meeting minutes, investment recommendations, plan reviews, etc.
If you're interested in delving further into detail on some of the heartache presented with retirement plan investments, check out our webinar: Covering the Bases—Agreements, Practice Standards and Minutes.
Webinar Description:
It has often been said that the devil is in the details. This webinar guides you through the universal problems presented by the agreements, practice standards and minutes associated with retirement plan investments. Leave this session with actionable solutions to these common problems and the tools you need to move forward.