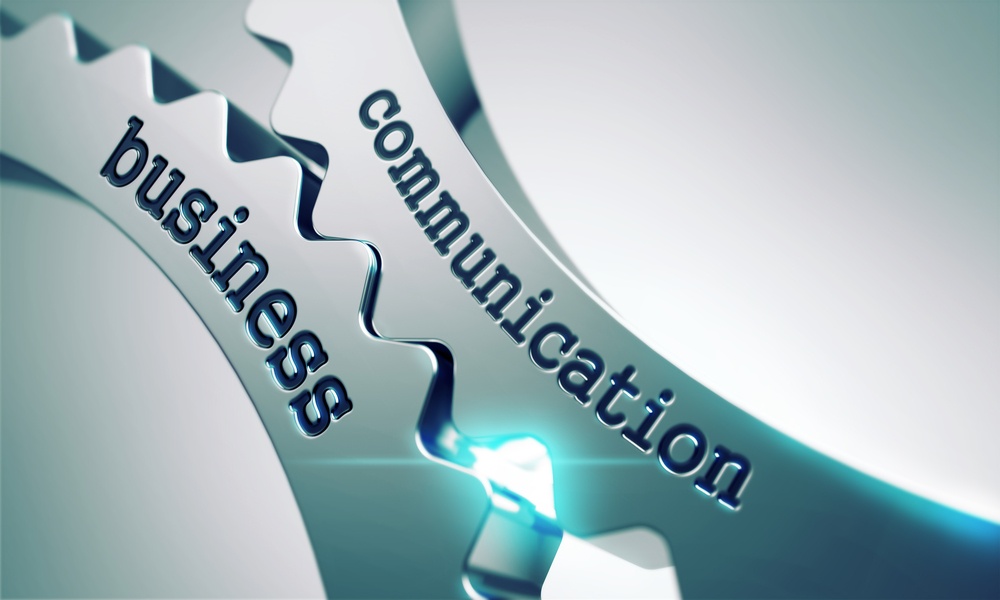 Communication—especially in the workplace is critical to a healthy work environment. Whether you're in management or not, effective communication among coworkers and employees can make or break your working relationships. Face it, we spend more time at work than at home so building healthy relationships with coworkers is key. To help you kick your communication style up a notch, we are giving you 20 simple tips—10 today and 10 more in Part 2 of this article—to help you improve your communication skills and build stronger relationships with your coworkers.
1. Lay the Groundwork
It all begins with trust. When we do this, we can open up the lines of communication and begin to trust one another on a different level. Go out to lunch with a coworker or spark up a non-work related conversation with a coworker to learn their interests.
2. Prove It
Actions speak louder than words. Instead of just saying what you are going to do, do it! When we do what we say, we build credibility and trust with our coworkers.
3. 1:1's
If you're a manager, set up weekly or monthly one-on-one's with your employee(s) to check in and get a pulse on how their projects and workload are going. This tip also applies to coworkers working together to complete a project because coworkers can bring up concerns about tasks and work them out together.
4. Paint the Big Picture for Employees
Often times when an employee is assigned a task, the employee will complete it, but may not understand their role in getting this particular task completed. Take a few minutes to communicate and explain everyone's role in a project so they understand how it impacts the overall goal and have skin in the game.
5. Don't Just Assume
We all have active work and personal lives. Don't be afraid to ask questions if you see a coworker struggling to complete a task. There may be a distraction you may not be aware of affecting them. Don't just assume something; ask and listen.
6. Find Employees' Strengths and Weaknesses
We all have different work and personality styles. Some employees can execute a project efficiently, while others are better presenting the information to an audience. Pay attention to your employees' strengths and weaknesses and find effective ways to leverage them to help your team work more efficiently.
7. Find Your Communication Style
Ask coworkers how they prefer to be communicated with when a task is given. Whether you're a manager or a fellow colleague, you'll find that some employees prefer email versus in-person conversation, while others prefer to chat in person about the task so they fully understand the goal.
8. Be Consistent and Follow Up
We can get busy, but it's important to check in with your team or your employees consistently to avoid dropping the ball. Whether you check in weekly or bi-weekly, find a time that fits your schedule and the scope of projects you may be working on.
9. Set Meeting Expectations
Meetings are important, but unproductive meetings can hurt your bottom line. If you calculate everyone's hourly rate by the time spent in meetings, the opportunity cost can quickly add up. Consider sending out an agenda beforehand with meeting details to fully communicate expectations, so the meeting runs smoothly.
10. Give and Receive Thoughtful and Constructive Feedback
Whether you're leading a project or managing employees, keep the lines of communication open by allowing the employee to give their point of view. It's important everyone comes together to find a solution.
Communication is so important for a healthy work environment and essential to creating happy and productive employees. When you create healthy dialogue with coworkers, relationships flourish and employee morale, productivity, and loyalty thrive.
How do you communicate with coworkers? Share your best communication style.
If you're a manager, consider reading our blog, Bad Boss Behavior (and What You Can Do to Avoid It), to learn how to avoid bad boss styles.
Karen McGee, Sr. HR Generalist, joined SWBC PEO in 2014 bringing with her a Bachelor's degree in Business from Wayland Baptist. Karen comes to SWBC PEO with over 25 years of human resources management experience. Prior to joining SWBC PEO, Karen worked as a Human Resources Business Partner for a large utility company in San Antonio.