SWBC Employee Benefits Consulting Group (EBCG) provides innovative, cost-saving employee benefits and wellness programs to our clients. Keep reading to learn how one of my clients in the educational services industry benefited from SWBC's comprehensive benefits consulting and brokerage services.
The Challenge
A San Antonio school district with just over 2,000 employees was struggling under the weight of the rising cost of medical claims by their insured employees.
The Solution
We developed a custom-branded wellness program for the school district. Wellness programs, when developed with the organization and their employees in mind, can lead to a healthier workforce, which can reduce medical claims. The school district's custom-developed wellness program included:
Biometric Screenings
Flu-Shot Clinics
A Mammography Bus
5K Run/Walk
Health Fair
Disease Management
On-site Health Coaching
The Results
The school district experienced a significant reduction in claims expenses over four years. When they began working with us in 2016, their claims expenses were over $12 million. In 2020, they dropped to right under $8 million. Likewise, their loss ratio dropped from 129.3% in 2016 to 89.3% in 2020.
$4.4 million decrease in claims expenses over a 4-year period
A 40% improvement in loss ratio over a 4-year period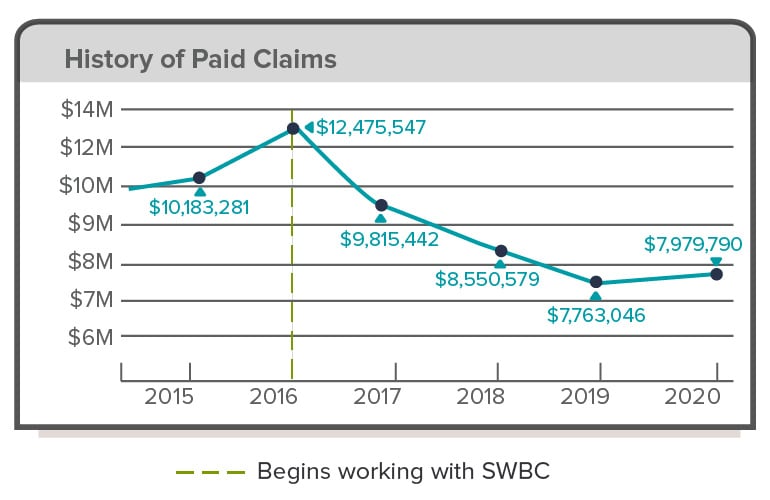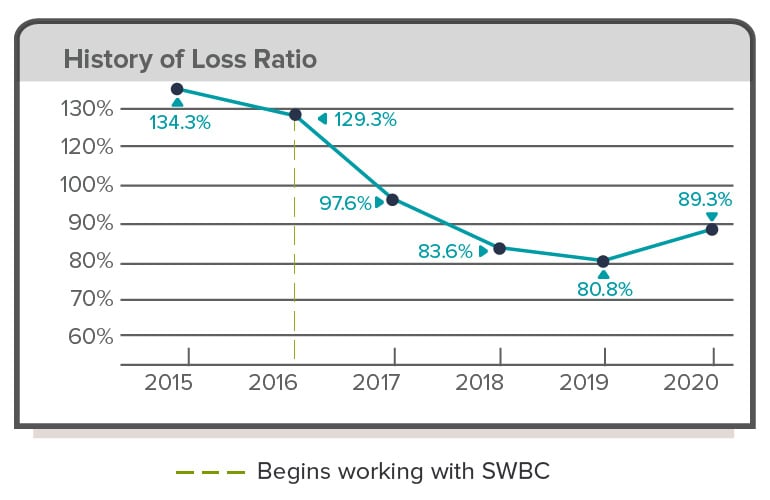 SWBC Employee Benefits Consulting Group is a team of strategic leaders in the health insurance and benefits industry. They provide innovative solutions to healthcare cost drivers through their collaborative, consultative approach, allowing their consultants to deliver tailored plans to fit any company's budget and positively impact their organization's culture. To learn how our team of benefits experts could help your organization with your employee benefits and wellness plans, visit our website.
Xavier Guevara is an Executive Account Manager with SWBC Employee Benefits Consulting Group. He has managed many fully insured and self-funded programs for large local and national accounts. Xavier is a performance-driven individual recognized as a field subject matter expert who has an established record as a skilled negotiator.