Since 2020, real estate investors have weathered a global pandemic, a housing boom, increasing outbound migration from city centers, inflation reaching its highest point in 40 years, and hefty interest rate hikes that are beginning to cool the housing market.
All in all, this has been one of the most chaotic phases the rental real estate market has seen since the 2008 financial crisis. Today, more than ever, real estate investors want to protect their bottom lines while still growing their portfolios.
In this blog post, I'd like to share insights from SWBC's Chief Economist, Blake Hastings, on the 2023 economic outlook for real estate investors.
Q4 2022: Home Prices
Housing costs, which account for about 30% of inflation indices, remain elevated following the pandemic-era housing boom and are likely to stay up for at least another year.
Rising home prices have a domino effect on rental rates and related housing costs with a significant delay of 12 to 18 months. That means many renters whose leases were not up during the peak housing prices over the summer will likely see their rents rise significantly when they sign a new lease.
Although home prices seem to have peaked in September and have since gone down slightly in most areas, we may still be a year away from rents peaking.
Q4 2022: Inflation and Interest Rates
At this point, so goes inflation, so goes the economy. While it is apparent that headline inflation peaked in July at 9.1% annualized, it remained persistently high until a lower-than-expected reading in October at 7.7%.
Core inflation, which strips out volatile food and energy costs, surprisingly increased in August and September, but finally fell in October to 6.3%. Despite the better-than-expected October numbers, inflation remains very elevated.
These inflationary pressures are not only impacting consumption as wages fail to keep up, but they are also causing aggressive monetary policy reaction that is driving up interest rates.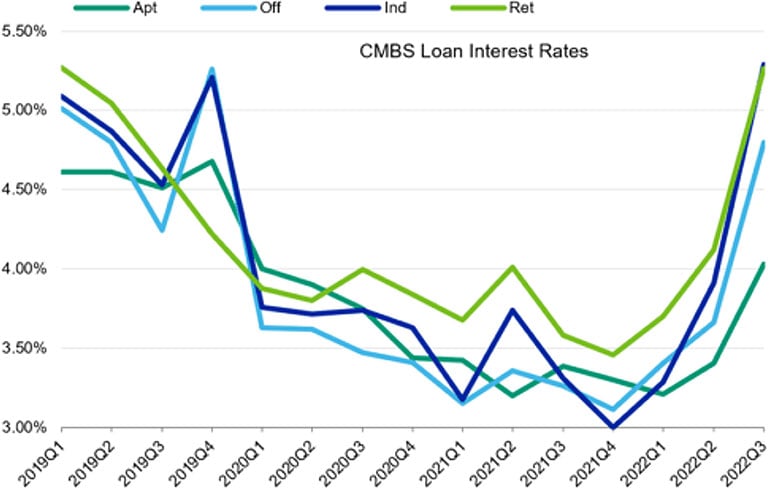 The double impact of higher prices and higher interest rates is beginning to show signs of cooling the economy in the housing sector—a worrying sign for real estate investors.
Q4 2022: Housing Sector Supply and Demand
Due largely to the steady stream of steep interest rate hikes introduced by the Federal Reserve, supply and demand are both beginning to cool off in the housing sector. Home prices are expected to stay stable.
2023 Economic Outlook for Real Estate Investors
Residential Single-Family Homes
This real estate market segment should continue to be weak with some deterioration in price (around 5-7%).
Demand and supply for single-family homes are both declining. This should limit steep price drops.
Multifamily Homes
This real estate sector is expected to see slowing rental rates but overall growth should be around 4-5%.
Despite higher interest rates, cap rates are still declining. This trend should reverse by Q4 2022 or Q1 2023.
New multifamily housing development will be slow into 2023 and 2024 due to higher interest and cap rates.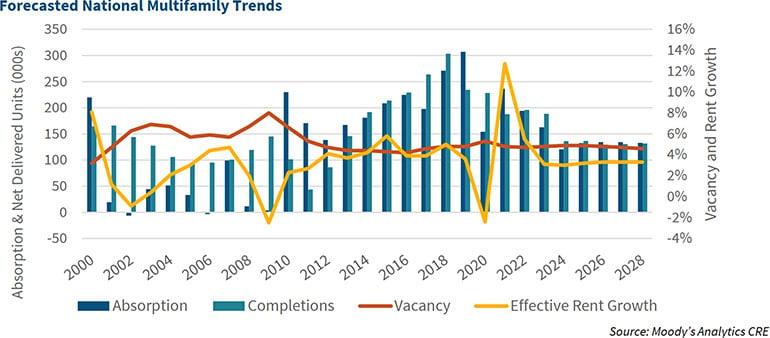 Real Estate Investors Face Rising Insurance Rates in 2023
Since the onset of the pandemic, organizations have been experiencing the economic squeeze that comes with a hard insurance market. Hard markets bring higher premiums, more restrictive terms, decreased capacity and fervor for underwriting, and less competition for new business among insurance companies.
Today, real estate investors are getting hit hard at renewal time with rate increases, with some seeing premiums rise as much as 30%. These hard market conditions are expected to persist into 2023.
When you partner with SWBC for your Real Estate Investor Insurance needs, you'll gain premier service from a company that has been serving this market for nearly 30 years. We stand by our reputation in providing a consultative approach to address your individual portfolio requirements and recognize any gaps in existing insurance coverage you may already have while keeping cost top of mind. Visit our website to learn more.
Lacie Brown is the Vice President of Sales and Marketing for SWBC Insurance Services. She joined SWBC in 2005. Lacie is a licensed broker who consults financial institutions and investors on how to mitigate risk by helping them find an insurance solution custom-fit for their unique needs.