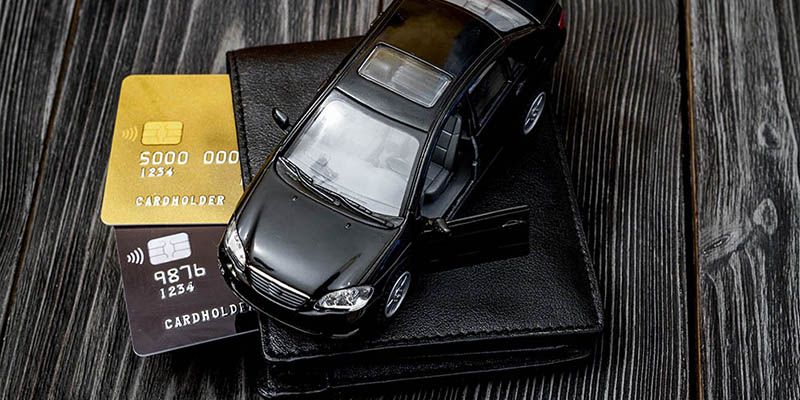 After years of record-breaking growth, 2018 looks to challenge auto dealers and lenders with the first significant decrease in auto sales since 2009. Some analysts are even calling for up to a 5% decrease compared to 2017 numbers. As the industry braces for fewer sales in 2018 and beyond, consider how vehicle protection products can make the difference to your financial institution's bottom line and deliver exceptional member value and security for their investment.
Offering vehicle protection products, such as Guaranteed Asset Protection (GAP), provides borrowers with an opoprtunity to protect themselves and their investment in case of total loss due to accident or unrecovered theft. Since GAP steps in to help pay the difference between an outstanding loan balance and an insurance settlement on a totaled vehicle, borrowers with GAP enjoy protection against paying on a vehicle loan for a car that's no longer operational. The low cost of GAP compared to peace of mind in the long run is a great benefit to the borrower and helps protect the lender.
Now you can take your auto lending game to the next level by offering the newest evolution in vehicle protection products: GAP with PowerBuy. Because GAP with PowerBuy includes benefits to help borrowers with the cost of vehicle depreciation, it allows you to protect more borrowers than ever before, including borrowers who made large down payments or are in a positive equity position and wouldn't see much value in standard GAP. Borrowers choose a PowerBuy benefit amount, and in the event of a total loss, GAP with PowerBuy covers the outstanding loan balance or depreciation, whichever is greater, up to the chosen benefit level. In addition to keeping borrowers happy and secure, your financial institution benefits from return business, because borrowers must redeem their PowerBuy benefit at your financial institution and finance a replacement vehicle with you, using their PowerBuy benefit toward the replacement.
Let's look at an example of how GAP with PowerBuy's vehicle depreciation benefit helps your borrowers even when a claim happens late in the loan term.
Kim financed a car for $22,000 through your financial institution. She owes $17,000 on her vehicle loan when the car is stolen and not recovered. Her insurance carrier pays her the current value: $15,000. Without a vehicle protection product, she'd be left to pay the $2,000 loan balance, be out the $5,000 her car depreciated, and be without a car.
Since your financial institution suggested that Kim add GAP with PowerBuy at a $6,000 benefit level when she purchased her car, she's in luck. GAP with PowerBuy will pay the greater of the loan balance or depreciation, up to her chosen benefit level. In this case, GAP with PowerBuy pays off the $2,000 loan balance and pays Kim $4,000 toward depreciation expense, for a total benefit of $6,000. Kim uses the $4,000 to finance a replacement vehicle at your financial institution. Everybody wins!
In times when sales become more challenging, focusing on service is often the best road to sales opportunities. By taking advantage of the evolution in vehicle protection and helping borrowers with vehicle depreciation costs, you'll be able to make sales to more borrowers than ever before and increase member satisfaction with your products. For more information on auto lending trends and activity, ways to improve your auto lending program, and tips for finding promising borrowers, download our free ebook, 2018 State of Auto Lending.