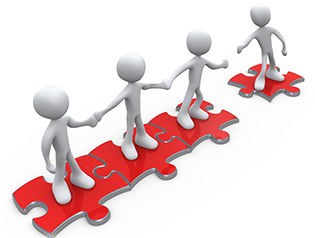 Running a company is no easy task, especially in our ever-changing business landscape. The law is constantly evolving, so it can be difficult for employers/business owners to catch up on daily rule and regulation changes. That is just one of the reasons why working with an Employee Benefits Consultant can be beneficial to a company.
Employee Benefits Consultants play a vital role for both small and large companies by highlighting the value of a solid employee benefits plan. Below are a few other reasons why companies should work with an Employee Benefits Consultant.
1. They are your problem solvers.
When the going gets tough, employee benefit consultants get creative. They are aware of industry-leading trends and will help you stay ahead of the curve. As health benefit requirements are increasing, a consultant can help your company implement innovative programs, alternative funding methodologies, and other cost-control strategies to help mitigate health care cost increases.
A consultant's main role is consulting, for lack of a better term. A true consultant acts as a partner to suggest changes for the betterment of your company. The knowledge and experience a consultant possesses leaves them equipped to navigate a number of industry challenges, regardless of how complex the obstacle. In all honesty, they've probably seen a like-situation in their previous dealings. And, since they are creative problem solvers by trade, they may be able to provide you with a range of options you may have not considered to help you accomplish your end goals.
2. They have unmatched expertise in their field.
With better information, comes better decisions, and better information comes from subject matter experts. That's what consultants are—experts in their field. Consultants know the ins and outs of the laws and how they will affect your company. They cut through regulatory complexities and bring you the need-to-know information to prepare you for how it will specifically affect your business. Consultants implement industry best practices and ensure you remain compliant.
In a study conducted by Ponemon Institute and Tripwire, Inc., it was reported that while the average cost of compliance, (related to process, people, and technologies), for the 46 organizations in their study was $3.5 million; the cost of non-compliance was much greater. The average cost for organizations that experience problems arising from non-compliance related problems is nearly $9.4 million. By remaining compliant, your company sidesteps the potential penalty price tag for non-compliance and continues to operate undisrupted.
3. They have strategic relationships you can take advantage of.
Consultants build relationships, not only with their client companies, but with the vendors and carriers that they work with, as well. And, since consultants have a number of vendor business relationships, it also allows them the ability to customize programs on a case-by-case basis, based on their clients' size and goals. Consultants look to their clients' future to provide a roadmap forecast, all while keeping their client's budget in mind. Consultants also have access to a number of market statistics and benchmarking data that may not be easily accessible to companies that do not work with consultants. By having that relationship, it will give those companies an upper hand at the latest trends and pertinent information. They want you to get the most out of your situation and will use all of their available resources to ensure the success of your plan.
Working with an employee benefits consultant shouldn't be intimidating. Although you may be wary to bring in a new group of people to work with, it's worth it in the end when you get to reap all of the benefits. Not only will they likely save you time and money, they will also ensure you remain compliant with regulatory requirements so that you can continue to focus on running your company while they navigate the regulatory complexities.