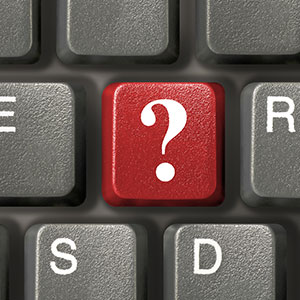 Cyber-attacks and data breaches have become a recurring trend in today's society. Over the last few years, these instances have struck both major corporations such as Target and Sony and smaller mom-and-pop businesses alike. While the larger breaches have propelled the emerging topic of cyber liability insurance into the limelight, businesses everywhere are faced with a compelling question: is cyber insurance worth it?
As breaches become more common and destructive, organizations are still perplexed about coverage and, ultimately, uncertain about cyber insurance being a necessity. In this era of increasing regulation and public awareness of data security risks, you don't want to risk critical information falling into the wrong hands. Securing protection for your customers and employees should be of the utmost importance. In fact, in a recent study by the Ponemon Institute, the average cost of a data breach has increased to a staggering $5.9 million!
What does this mean for the future of your business?
While cyber insurance is in its relatively early stages, with developing data and impending major data breach class-action lawsuit settlements, we do know that the landscape of technology is rapidly evolving. This means that the threats and liabilities businesses face, such as cyber-crime, aren't going anywhere.
Cyber-attacks happen every day. By assessing your business' risks, you will be that much more prepared if an attack were to happen. But, the real question should be about the magnitude of a data breach. If it were to happen, how bad would it be? Here are some things to think about or consider when deciding if cyber insurance is right for your business.
Is your business prepared for a cyber-attack?

What are your risks?

Would an attack create disastrous problems or simply be a minor setback? (Note: Even for small businesses, rarely are cyber breaches minor setbacks.)

Why would cyber criminals want your data?
Keep in mind: Small or large, cyber attackers prey on the easiest targets with the weakest security.
At the end of day, what this all boils down to is determining if you could afford to pay for the resulting consumer claims and other requirements. For most, the answer is no.
So, is it worth it? The short answer is yes. Every business should consider their exposure level in the event that sensitive data is compromised in a breach of data security. Stolen company laptops, deceptive employees, and hacker breaches can compromise the records of clients and their sensitive information.