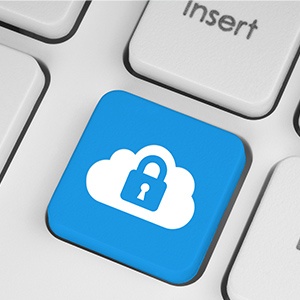 When the notion that you could access files, documents, and data from anywhere—not just from YOUR specific personal computer—was introduced, it sounded like a grand idea. Sign me up for that! Right?! And, don't get me wrong. It is a great idea; it's given professionals and businesses, alike, accessibility to all sorts of information when they need it at their fingertips--whether in the office, traveling in a car, or working from home. But, as with most great inventions comes a PRO and, unfortunately, a CON list.
While the number of businesses accessing the cloud for information storage and access increases, so does the risk for a cyber attack. Personal and sensitive data belonging to clients, customers, and employees have all become susceptible to cyber threats. And, although unfortunate, this sensitive information is compromised more often than many businesses care to believe, as experienced by Target and Sony, which have had some of the most notable data breaches in recent years.
With catastrophic cases like these top of mind, the need for cyber insurance has never been greater. Regardless of the size of the business, data is stolen each and every day, costing businesses sometimes millions of dollars. Businesses need to understand how their data is being stored in order to adequately protect it. In the spirit of complete transparency, cyber liability insurance will not enhance your cyber prevention software or keep your passwords and sensitive information from being hacked, but it will assist you in the case of a data breach, allowing you to quickly act and resolve the situation.
"Any Press is Good Press?" Not ALL the time
Aside from the cost that companies suffer from a cyber breach, a business would be remissed if they didn't pay adequate attention to the long-lasting reputation effects a breach could have on their brand. At the time of a breach, an immense amount of customer trust is lost. Regardless if your system was hacked, that personal information belonged to a person, and often times, victims of a cyber breach—both at a business and a consumer level—walk away feeling violated and cheated. Unfortunately, even when your business has dotted all their Is and crossed all their Ts, to their best ability, to protect sensitive data, your brand name is associated with the unfortunate incident.
Take, for example, the aftermath Target and Sony experienced. The Target breach compromised 40 million credit and debit card records and 70 million addresses/phone numbers belonging to shoppers. This instance had immediate effects on the company, leading to a dramatic drop in net profit, stock price, and other expenses due to staggering payouts for reissuing cards, lawsuits, government probes and enforcement proceedings, legal expenses, investigative and consulting fees, and capital investments. More importantly, Target's customers scrambled to replace payment cards and were forced to check their monthly statements for any unusual activity, leading to a tarnished relationship with the retailer.
In more recent news, Sony was blindsided as cyber attackers wiped out massive amounts of data and led to the online distribution of email, sensitive employee data, and pirated copies of new movies. An estimated cost due to the breach was set at more than $100 million. This included computer repair or replacement, new installments of cyber-attack prevention, and loss of production while daily operations were temporarily stopped.
The Costs of Not Protecting Your Data
Cyber liability insurance is beginning to be more common practice, although many companies still do not fully appreciate the importance. In Target's case, they claimed that of the $61 million in expenses related to the breach during the quarter, $44 million was offset by their insurance coverage.
Businesses—large and small—often overlook their susceptibility to cyber-attacks, assuming that because they have optimized security measures for their company data, they are safe. Besides helping you with the aftereffects of a breach, cyber liability insurance equips you with a plan of action should the unfortunate occur.