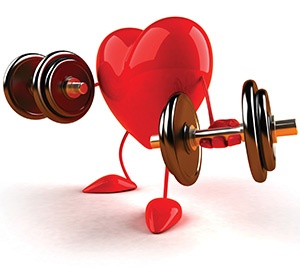 It's no secret that the state of the American workforce's health is an expensive burden to bear—expensive for the health care system as a whole and for businesses that now have Health Care Reform obligations to meet.The fact is, unhealthy employees cost more—both because of their actual medical expenses and due to their lost productivity.
Implementing and supporting a corporate wellness program is one way that many businesses are trying to build a culture of health and fitness for the greater good of their employees and their bottom line. And, their employees appreciate the investment. According to the 2013 Aflac Workforces Report, employees enrolled in wellness programs at the place of their employment are more satisfied with their jobs.
If you're on the fence about whether or not your business truly needs a corporate wellness program, consider these 10 statistics:
While realizing the monetary benefits and cost-savings of a corporate wellness program will take time, you should also consider the more non-quantifiable benefits that are associated with a healthier workforce. For example, the American Psychological Association's (APA) Psychologically Healthy Workplace Award recipients boasted an average turnover rate of 6% in 2012, as opposed to the 38% national average. Offering your employees health care benefits is no longer optional, and the state of your workforce's health can impact your cost—for better or worse.
Andrew Grove is Executive Vice President of Sales & Account Management for the Employee Benefits Consulting division. He leads several aspects of the division, including the management of the sales team and its resources. Andrew is a Licensed Health Insurance Counselor as well as a Licensed General Lines Agent—Life, Accident, Health, and HMO, and he has received numerous training certifications and awards.