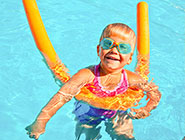 Imagine that it is a bright sunny day—perfect for laying out at the pool. You're ready to go, when you suddenly realize that you don't have any tanning lotion. So you hop in your car, drive down the street to the closest grocery store, and pick up the lotion that you desperately needed.
Conveniently, the lotion is located in an aisle full of fun activities that can be used at the pool. So, you decide to pick up a couple of floats, a ball, and you might as well add in some new shades, too. You're so excited with the treasures that you have found that you can hardly wait until your feet meet that baby blue water.
Now, imagine if you had gone to the store and the tanning lotion was in its normal spot, next to all of the other lotions.
Read More