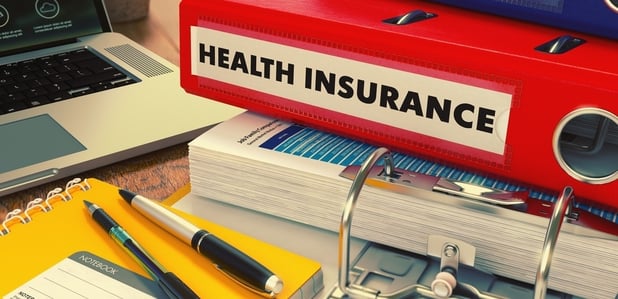 President Trump has been working to possibly repeal and replace The Affordable Care Act (ACA) also known as Obama Care since he was sworn into office in January 2017. His goal to repeal and replace The ACA that insures more than 20 million citizens continues to be top of mind for the Trump administration. But, what does this mean to business owners and when will it happen?
Here are the top 4 things businesses need to know.
1. These things take time
It will take time to repeal and replace The ACA. In recent news, President Trump stated it may take well into 2018 to devise a plan to replace the ACA. For now, businesses must understand current reporting requirements aren't going anywhere. Currently, small businesses with 50 or more full-time workers must still report the value of health insurance on employee W2-forms and they'll also have to file the appropriate forms with the IRS providing details regarding the cost and types of insurance plans they offer their employees. Until Congress decides otherwise, businesses should continue to practice filing the necessary paperwork.
2. Possible lower costs for some businesses
Since the ACA came into the market, the health insurance market has grown more standardized as more businesses seek coverage for their employees and health risks have now been pooled together. A direct result for businesses whose employees have fewer health care needs now are lumped with businesses whose employees have greater health care needs.
If the ACA is repealed, businesses with healthier employees could see lower health care costs because the minimum essential benefits such as, ambulatory and emergency services, maternity and newborn care, prescription drugs, and a few others currently required as part of the ACA plans could go away leading to less expensive plans. But, cheaper is not always better.
As a business owner, it will be wise to thoroughly review all the new plans that could possibly arise if the ACA is repealed and replaced. We can hope that if repealed, the minimum essential benefits stay intact for the benefit of business owners and their employees.
3. Changes to the full-time 50-employee rule
Currently, the ACA requires any organization that employs 50 or more full-time employees must provide health care coverage. For many business owners this added expense has increased their bottom line. If the ACA is repealed, it is speculated that President Trump will put an emphasis on updating or removing this mandate. If a business is no longer required to provide health insurance coverage to its employees, it is likely they will opt not to do so. Those businesses desiring to still offer a health care plan could see higher premiums because some or many employees who consider themselves healthy may elect to forego health insurance coverage. For now, the full-time 50-employee rule is in effect until further notice.
4. Certain incentive programs could go away
The ACA offers incentives to business owners to help them provide health benefits to employees, such as tax breaks and tax credits via the Small Business Health Options Program (SHOP), to businesses with 25 full-time workers or less and making less than $50,000 in average annual wages. This incentive allows businesses to offer high-quality plans from private insurance companies and flexibility when choosing a plan for employees. The tax credit can also be worth up to 50% of the businesses premium contributions. Although there are specific guidelines to qualify, incentives like these could be removed leaving businesses not to offer insurance or offer lower-quality plans that are less expensive for everyone. Until any repeal or replacement is followed through, these incentives are still active and businesses may take advantage of them.
For now business owners will not see a change and businesses can continue to operate as usual. Whether the ACA is replaced or not, it will take insurers a year or two to adjust to the new plan, giving everyone time to adjust and plan for the change. You can keep up to date on the latest news related to the ACA at https://www.hhs.gov/.
Originally posted on BusinessHub on 3/6/17