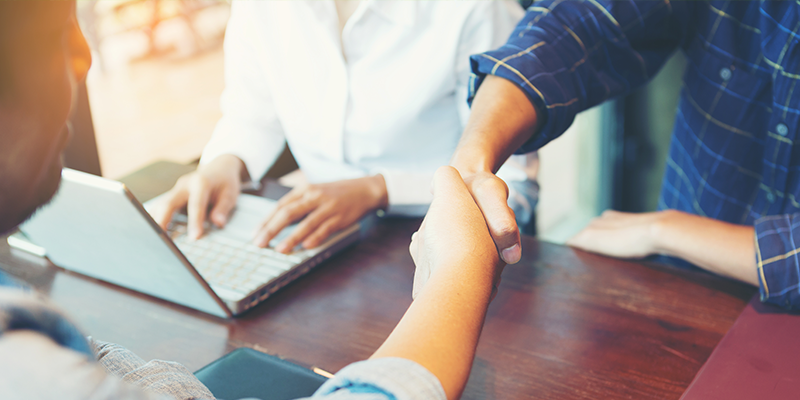 No matter the industry, customer retention should play a critical role in your business model—and financial institutions are no exception. While acquiring new customers is always top of mind for financial institutions, retaining existing customers might be a smarter business move when it comes to growing and remaining profitable.
When the goal is to increase your retention rate, there are a lot of different areas to consider. One area that may not currently be a priority are consumers with negative share accounts. This untapped market is not the easiest to re-engage, but with a little guidance, you'll be on the road to preserving relationships and building loyalty with these clients who have overdrawn accounts.
According to the Harvard Business Review, increasing member or customer retention by just 5% can increase profitability by between 25 and 95%. Here are some tips to assist with resolving overdrawn accounts and more importantly, re-engaging consumers.
Tip 1: Nurture all customers
An overdrawn account should be no reason why you give up and forget about the relationship that you have built with your customer. There is great value in nurturing all customers. In fact, existing customers are 50% more likely to try new products and spend 31% more, when compared to new customers. Essentially, your customers are an investment, and one that needs to be continually taken care of. Nurture them by:
Being attentive

Giving them extra perks i.e., first to know about an upcoming event

Offering up financial education tips

Asking for their feedback

Staying engaged
Tip 2: Communicate
Let's start with the facts. It costs more to obtain new customers than it does to retain them–seven times more to be exact. Communication is key in any relationship. When you keep an open line of communication with your customers, you're more likely to build the trust that they need to give you more insight into their financial situation. While it does take some effort and commitment to communicate and keep your customers engaged, the results will pay off in the end, literally.
Tip 3: Support
When it comes to support, it's essential to have it on both the customer side and the financial institution side. When a financial institution has the right support on their side, it's easier to focus their attention on the customers. There are partners that financial institutions can work with to help with increasing account retention. Services can include items like tracking down overdrawn account holders, placing automated and live calls on behalf of the financial institution to encourage deposit or payment by phone, and handling inbound calls that result from the outbound efforts. When these items are outsourced, the financial institution is able to save staff resources, reduce overdrawn accounts, re-engage customers, and create loyalty.
Converting leads to customers can be a long, intense, and costly process. Overdrawn account holders are still customers. Don't let that relationship go to waste! Many of these customers may be willing to accept your help to get them out of their negative financial situation. Working with customers to understand why they are overdrawn not only builds trust and long-term relationships, but it's beneficial for both you and your customer. Now that's what we like to call a win-win situation for all parties involved!
Click here to learn more about resolving your overdrawn accounts and re-engaging consumers.