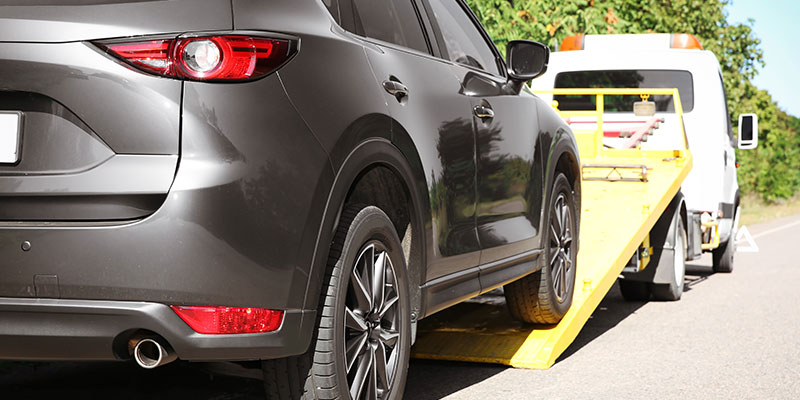 When you're in the business of auto lending, collateral recovery can be an expensive and risky endeavor. While no lender wants to repossess their borrowers' vehicles, sometimes it's necessary in order to recoup as much of your asset as possible. That being said, when you work with third-party recovery partners, it's critical that you ensure they have a documented code of conduct for their agents. Because these individuals are dealing directly with your borrowers and are a reflection of your financial institution, proper conduct practices are important to preserve your brand and reputation. Every organization should have a policy that is unique to their culture and company rules, but here are 7 examples of some of the prohibited behaviors that you should look for in your collateral recovery partners' code of conduct.
1. False, deceptive, or misleading representative practices
Your partner's code of conduct should prohibit their agents from using any sort of false, deceptive, or misleading representation practices, either verbal or written, during the recovery process, including stating that they are employed by a consumer reporting agency.
2. Withholding proper disclosure
Their code of conduct should require proper disclosure of their identity on all telephone conversations with debtors. In addition, agents should not cause a telephone to ring or engage a debtor in telephone conversations repeatedly or continuously with the intent to annoy, abuse, or harass any person at the call number. It should not be permissible to tell a debtor that calls will continue daily until the collateral is surrendered.
3. False affiliations
Your partner's procedures should prohibit their agents from falsely stating or implying that they are affiliated with or acting on behalf of any federal, state, or local government or law enforcement agency, or that they are an attorney or that they are acting on behalf of an attorney.
4. False allegations
Their code of conduct should prohibit falsely stating or implying that the debtor committed a crime, or making false statements or deceptive means to repossess or attempt to reposes a vehicle or obtain information about a debtor.
5. Threats or harassment
Their policies should forbid repossession agents from engaging in any conduct or practices that harasses, oppresses, or abuses any person (not just the debtor) in connection with the repossession of a motor vehicle. This includes the threat of violence or other criminal means to harm the physical person, reputation, or property of any person.
6. Obscenities
Your collateral recovery partner's code of conduct should prohibit the use of obscene, profane, or abusive language.
7. Physical contact
Physical contact with a debtor should never be acceptable. Agents should be trained under the direction that if at any time they perceive a confrontation with the borrower will escalate into violence, they immediately leave the scene.
While this is not an exhaustive list of behaviors you should look for in your repossession partner's code of conduct, hopefully this gives you a general idea of the types of prohibited behavior that you should be aware of. As I mentioned above, any interaction that your borrowers have with a third-party collateral recovery partner is tied to your brand, so you want to ensure you do proper vendor due diligence to make sure your borrowers are treated with dignity and respect.