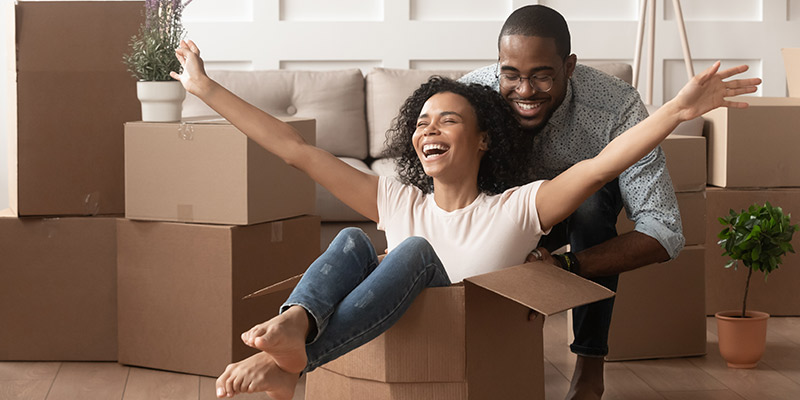 In February 2019, Realtor.com released their 2018 Generational Propensity Report which outlined homebuying trends based on generational groups. Here are the biggest takeaways:
Millennials passed Generation X as the group taking on the most new mortgages in January 2017.

As of November 2018, Millennials have the largest share of loan originations by dollar volume.

Millennials make lower down payments and purchase less expensive homes than Gen X and Baby Boomers.

Millennials take on larger mortgages due to making low down payments.
So, what does this mean for you? Well, that long-held perception of Millennials being the quintessential renters in our economy should be thrown out the window. If you're writing off Millennials as potential borrowers, you're missing out on a huge piece of the homebuying market! While Generation X and Baby Boomers are in their prime (or beyond their prime) stage to earn income, Millennials are just now at the cusp—purchasing starter homes as their careers and income become solidified.
If your financial institution isn't already catering to this generation's wants and needs, it may be time to make a significant change. According to thebalancecareers.com, Millennials are not only tech-savvy, but they're also family centric. In other words, Millennials rely on and expect to use technology to easily and quickly do just about everything, and they also value their time spent with loved ones. Luckily for them (and all borrowers) there are digital tools available that make the once-tedious mortgage application process much easier.
Here at SWBC Mortgage, we use TurnKey™. This tool digitizes the process of gathering documents such as bank statements, pay stubs, tax statements, and more by linking directly to a borrower's online accounts. Submitting an application this way reduces the potential of small errors becoming lengthy issues, such as if a loan officer were to input an incorrect address by even just one digit. Maybe most importantly to a Millennial, this drastically cuts the time and frustration of having to physically sort through documents and manually turn them in. Plus, there is an added layer of security by submitting information through this encrypted method. And, for those socially conscious Millennials, going paperless as much as possible is an added benefit!
Don't miss out on the homebuying power of Millennials. Consider implementing a digital application tool to capture this growing group of homebuyers or even completely outsourcing your mortgage lending. For more information on how your FI can utilize outsourced mortgage lending, visit our website.