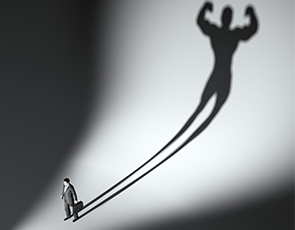 In my previous post, I talked about how many of the top salespeople that I've been associated with are not motivated by the money, but by the recognition from their peers and company. Well, let's put it this way, not many days go by that I'm not surprised by the actions of others trying to do good.
Just yesterday one of my most consistent producers surprised me. He could be in his territory making sales and increasing his commission, but instead he volunteered to come to San Antonio and train a group of 25 property and casualty insurance agents who work on behalf of our financial institution clients. Not only did he take the time away from his family in Ohio, but he also put in countless hours of preparation to make sure that he could personally make an impact on the lives and careers of these 25 people.
The messages he shared can be used in almost any organization:
Always go into your job with passion.

When you walk into a restaurant or a store, you can tell who the people are that truly want to be there. As a consumer, I want a waiter or sales person that exudes that fact that they totally enthused to be doing their job. In the case of our insurance agents, all of their communication happens by phone, so the message of passion needs to be delivered in a different way. Since body language can't be seen, they must use their voice to show their enthusiasm. This can be tough for some, but it's important to remember that the right tone of voice and the right introduction can go a long way in making a potential customer comfortable over the phone.

One of the tactics we use to help our employees stay up-beat while on the phone all day is giving out a mirror to all new employees that says "Smile! They'll hear the difference!" Employees keep this mirror on their desk as a friendly reminder to stay positive, and it's helped us to consistently provide a top-notch customer service experience.

While in a conversation with someone, focus on the little things

Talk to people on a person-to-person level—use their name, ask them how they're doing, and break the ice to get the other person engaged in the conversation. Then, listen to what they have to say.

So often it's thought that a person can only be good at sales if they are a smooth talker and a persuader. Well, after 28 years in this business, that is the furthest from the truth. My best employees are the best listeners, rather than the best talkers. Obviously, you have to be able to communicate in a sales situation, but the fact is that when you allow more time for the other person to talk, you get more valuable information. And, as a result, you close more business.

Create an environment that inspires and motivates.

This lesson is frankly one that I learned. I tend to try and learn something new from people every day, and I learned a good one here. Think about it—what type of surroundings do you have your employees working in? Well in our case, we know the type of people we want our employees to be, but nowhere in the facility do we have any signage that reminds them of the reasons we want them to be passionate about their job. Today, we have them staring at an empty wall with nothing that motivates them. Tomorrow will be different. I truly do want all employees to be happy in their job, whatever it is, and if a change of scenery can improve morale and productivity, I'm willing to do it. But I also have come to realize that by learning something every day, you as a manager can help your employees get to that point.
Everyone needs a lift now and then, and it's our job as managers to give employees every tool possible for success. Sometimes this means we have to go beyond just fulfilling our job requirements as manager, supervisor, or CEO and become a motivational coach, leader, and mentor. If you truely lead, and do it with confidence, your employees will follow and give you the loyalty and passion that can transform your business.
As CEO of SWBC's Financial Institution Group, Mark manages the day-to-day operations and sets the strategic direction for the division. He is committed to continuous product training, increased premium penetration, and support of the sales staff with a high level of service to ensure the success of our credit union program. He also embraces the philosophy of creating true partnerships with our financial institution clients.