The housing market is constantly fluctuating. As a lender, knowing ways to maximize your home equity portfolio and extending loans to qualified borrowers is of the utmost importance. But, it can be difficult and frustrating when you are having to turn away quality candidates due to stringent loan approval standards. A solid understanding of the housing market AND working with partners who allow for more flexible lending guidelines can help increase your financial institution's home equity portfolio.
Check out our infographic below to learn more about how a home equity default insurance program can help your bottom line in today's housing market.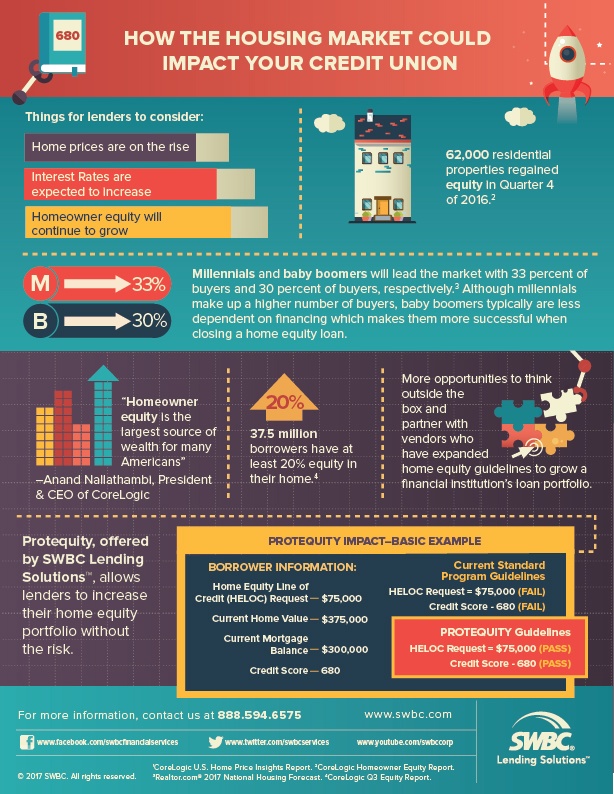 Chuck Mureddu has more than 30 years of combined mortgage lending experience, including appraisal management, institutional risk, loss mitigation, and whole loan exit and securitization strategies. As the Chief Valuation Officer for SWBC Lending Solutions, Chuck is responsible for all valuation policy and process, quality assurance, and regulatory compliance.