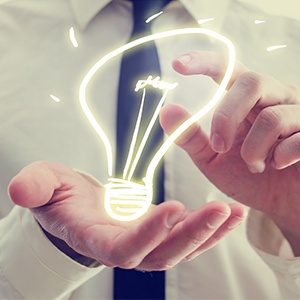 According to World Bank, there are about two billion adults that currently do not have a formal account at a financial institution. That equates to a huge market share up for grabs. So, how can you acquire some of these "unbanked" individuals? With competitors all around you, it is important that your financial institution not overlook ways to better your organization, even those things that seem unimpactful.
1. Don't get too comfortable
It's easy for any business to get use to the "it's always been done that way" mentality. But, one thing that is important to remember is that every institution and every market is different. There is no one-size-fits-all solution. Doing things the same "old way" can get your financial institution stuck in a pattern of inefficiency and profit loss, all due to fear of attempting the unfamiliar. This inevitably leads to exhausted resources and loss of revenue—assets that could have been put toward more empowering and profitable practices.
2. Know your consumer
As a financial institution, you're always looking to strengthen and grow existing customer relationships while generating revenue. But, if you don't know your consumers, how will you strengthen those relationships? Learning and understanding what influences your consumers is necessary to advance relationships, programs, and processes that, in turn, keep your customers from moving to a competitor. With a diverse customer base, it is critical to know your customers so you can know what products and services make the most sense for your institution's lineup.
3. Keep up with the times
In today's world, it should come as no surprise that consumers rely on their smartphones to get through the day. In fact, fifty-two percent of smartphone owners with a bank account used mobile banking within the span of a year. In order to keep up with the times and your customers' behaviors, it is practically mandatory to implement mobile services in today's environment. But, one-time implementation isn't enough. You must commit to update offerings as the mobile world evolves. Some items to keep top of mind include:
Knowing when and where consumers will most likely use their smartphones to conduct financial transactions

Understanding what factors impact the usage, loyalty, and engagement of your consumers

Learning how the demographics of your area interact with mobile technology
4. When marketing, think outside of the box
There are certainly some marketing tactics that financial institutions have been using since the beginning of time. Print ads, radio spots, newsletter blurbs—why fix it if it ain't broken, right? Wrong. In order to stand out from others, you need to be memorable, and more times than not, those "old" tactics aren't powerful enough to get your consumers' attention. Creativity is key when your end goal is to deliver results by using outside-the-box marketing tactics.
5. Be personal
The finance industry is one where relationships matter most. Referring to people by name and random acts of kindness do not go unnoticed—even though it may seem that way. Not only do you have to constantly be thinking of how to create new relationships, but you have to continue to grow and strengthen your existing ones as well. It is easy to forget in the moment that your customers notice the little things. Show them that you genuinely care about them. Even the smallest acts of kindness contribute to lifelong customer loyalty.
6. Stand out from the crowd
This one may be easier said than done, but you can start by putting yourself in your customers' shoes. Think of all the choices that are out there when deciding where to bank. You'll find that it's difficult to choose just one since most of the time financial institutions offer similar products, share similar values, and use similar branding.
And, while you may be forced to compete on fees, price, and rates, there is one thing that you do not need to compete for: your brand. You own it—what it says, how it says it, how it makes people feel. Be confident and proud of the brand that you have created because a strong brand will make others want to be a part of it, too.
7. Create an emotional connection
While marketing your financial institution's products and services is obviously important, it is equally as important to not lose focus of what your consumers want from those products and services. Give current and prospective customers something that they can relate to, and show them why they need you in their lives. People want to see more than just stock photography that means nothing to them. Once you are able to build that emotional connection, it will be easier to retain those consumers and delight them.
While these seven things may seem obvious, they can be easily overlooked and forgotten. Take the time to think about what you should be doing, but aren't. Even the smallest of items may be what makes someone choose your institution over all the others.
As CEO of SWBC's Financial Institution Group, Mark manages the day-to-day operations and sets the strategic direction for the division. He is committed to continuous product training, increased premium penetration, and support of the sales staff with a high level of service to ensure the success of our credit union program. He also embraces the philosophy of creating true partnerships with our financial institution clients.