During the first half of 2015, there were 80 natural disasters across the U.S., including severe thunderstorms, winter storms, floods, earthquakes, tornadoes, wildfires, heat waves, and droughts, according to the Insurance Information Institute. The insurance losses for these disasters is estimated at $8,200,000, but more devastatingly are the 154 fatalities.
We all know Mother Nature is unpredictable and out of our control, but what we can control is how prepared we are when disaster (or the zombie apocalypse) strikes. If you don't have an emergency kit for your home and car, start assembling them today, and use our infographic as a guide to help you prepare.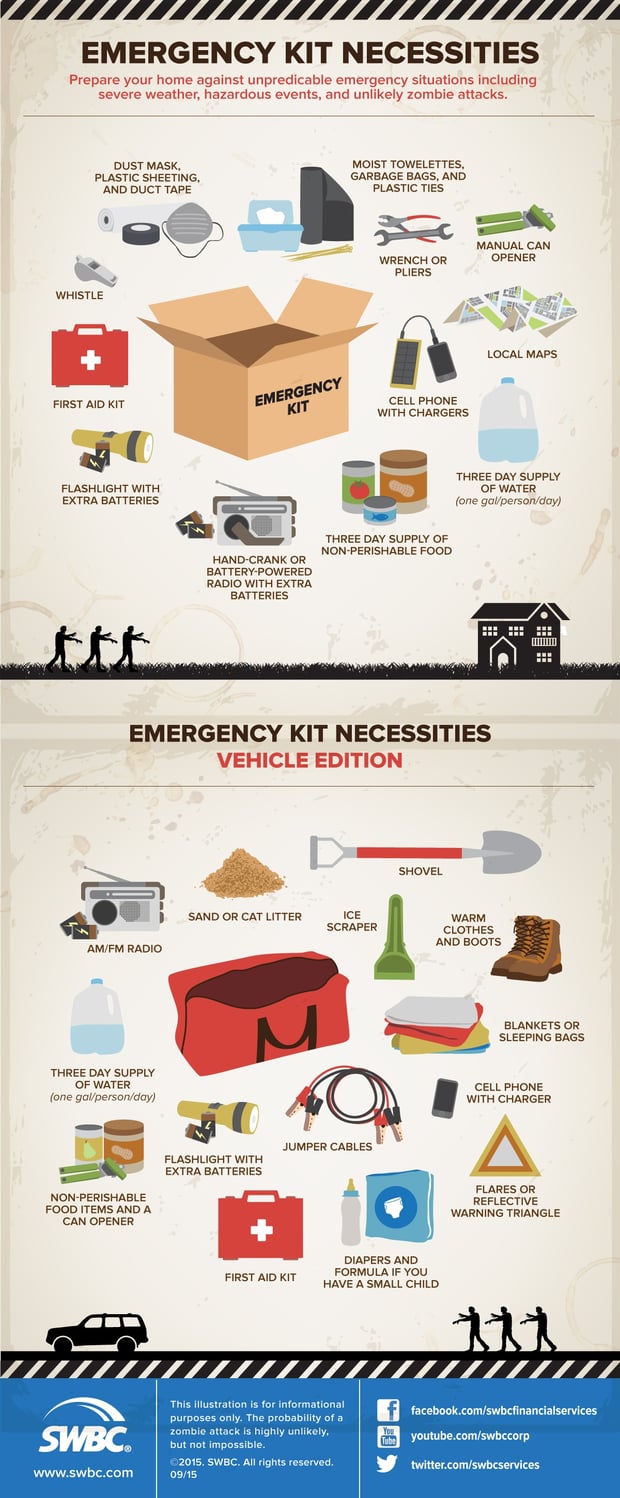 Jacki Cameron is the Personal Lines Manager for SWBC Insurance Services. She specializes in all personal insurance product lines and has significant experience working with clients who often have varied, unique asset protection requirements. Known for her knowledge and for developing outstanding customer relationships, Jackie has more than 20 years in the insurance business and is a key expert in the industry.