With a warmer winter than previous years, experts are predicting a busy 2017 hurricane season. Preparing for Catastrophic DisastersBesides hurricanes, other natural disasters such as severe thunderstorms, windstorms, hail, tornados, flooding, and more contributed to a 32% increase in insurance losses in 2016, according the Insurance Informational Institute.
Severe natural weather can happen at a moments notice, leaving you and your family with little to no time to prepare. Having an emergency kit on-hand in advance will save you time when a disaster is eminent. Take a few moments to review our emergency kit infographic for your home and car.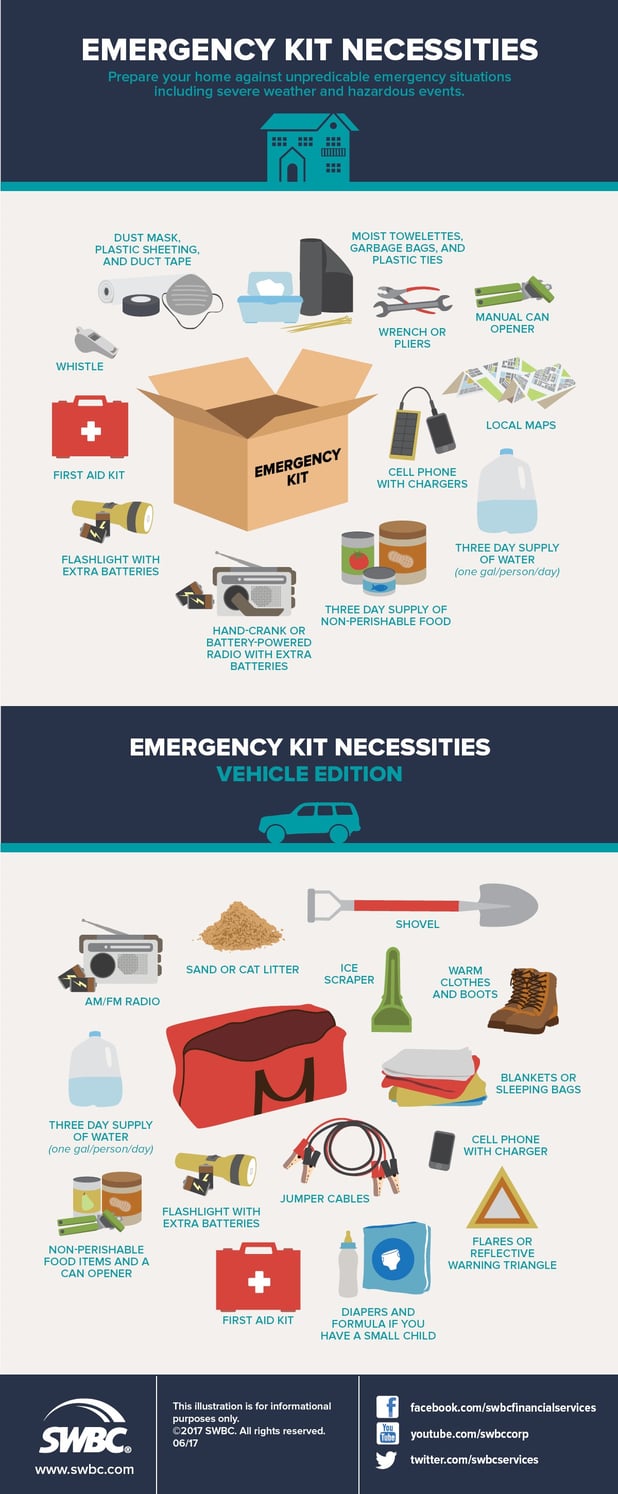 Related reading: Are You Prepared for a Flood?