With a warmer winter than previous years, experts are predicting a busy 2017 hurricane season. Preparing for Catastrophic DisastersBesides hurricanes, other natural disasters such as severe thunderstorms, windstorms, hail, tornados, flooding, and more contributed to a 32% increase in insurance losses in 2016, according the Insurance Informational Institute.
Severe natural weather can happen at a moments notice, leaving you and your family with little to no time to prepare. Having an emergency kit on-hand in advance will save you time when a disaster is eminent. Take a few moments to review our emergency kit infographic for your home and car.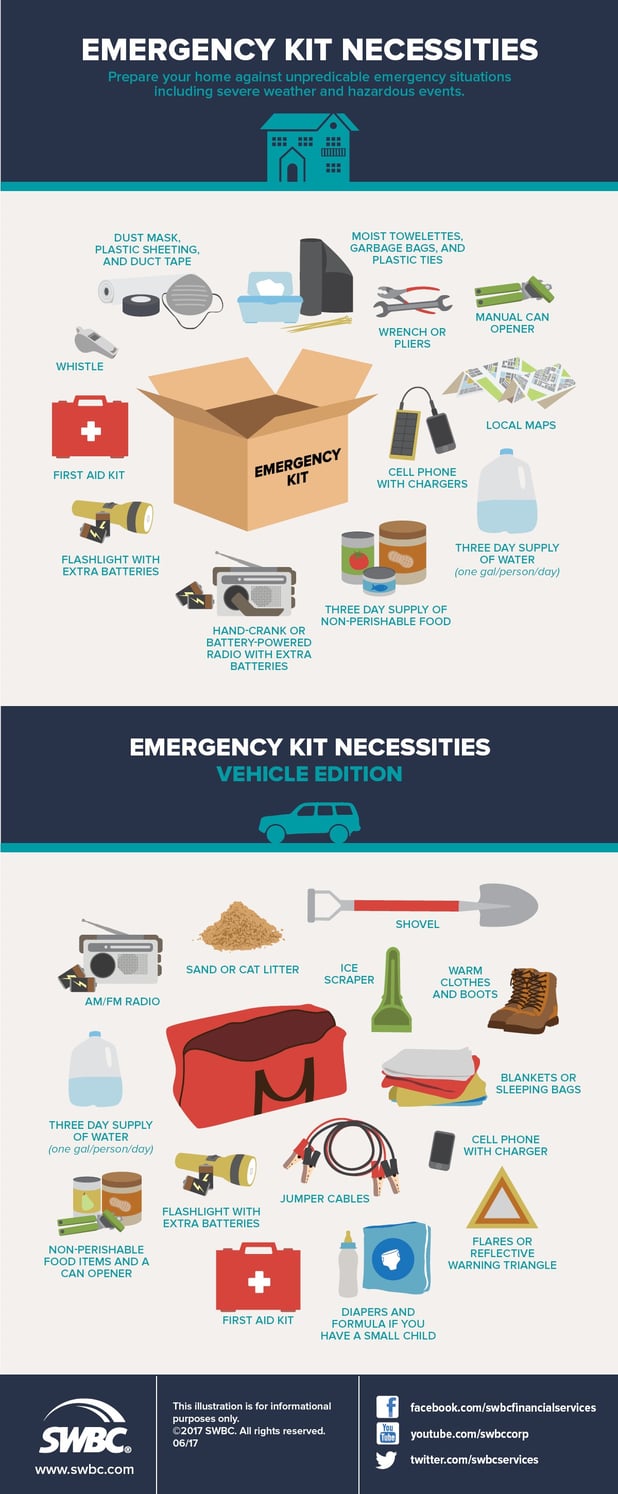 Related reading: Are You Prepared for a Flood?
Jacki Cameron is the Personal Lines Manager for SWBC Insurance Services. She specializes in all personal insurance product lines and has significant experience working with clients who often have varied, unique asset protection requirements. Known for her knowledge and for developing outstanding customer relationships, Jackie has more than 20 years in the insurance business and is a key expert in the industry.