I bet you didn't know it, but jan. 10 was National Cut Your Energy Costs Day. There are many benefits to cutting our energy costs—both for Mother Earth and for your pocket book. When it comes to your home, there are numerous ways to reduce energy usage and costs, including the obvious things like turning off the water faucet when brushing your teeth, only running the dishwasher and washer and dryer with full loads, and doing regular maintenance on major appliances such as the refrigerator, dryer, and HVAC systems to ensure they are running efficiently.
We've compiled our list of the top 10 ways to save money (and energy) around the house in this nifty infographic: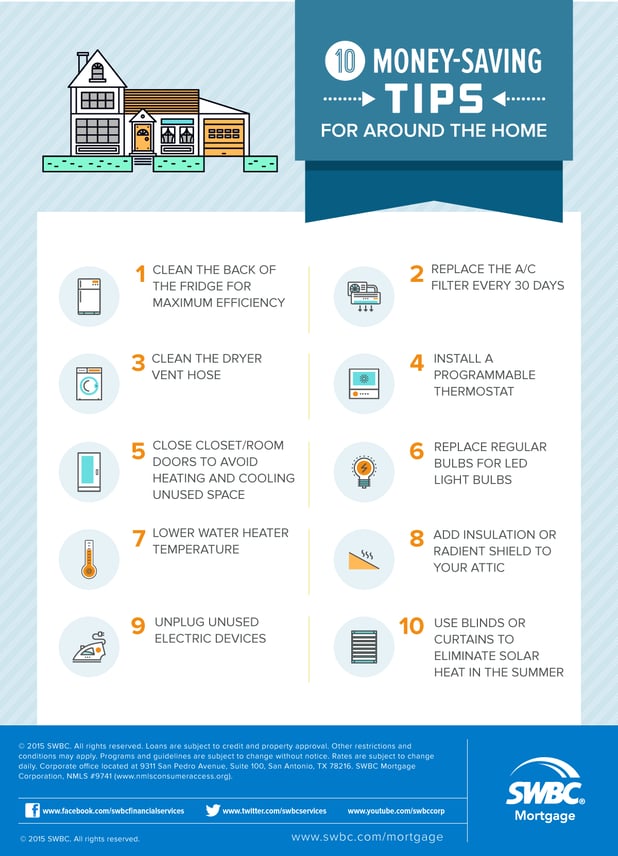 Jacki Cameron is the Personal Lines Manager for SWBC Insurance Services. She specializes in all personal insurance product lines and has significant experience working with clients who often have varied, unique asset protection requirements. Known for her knowledge and for developing outstanding customer relationships, Jackie has more than 20 years in the insurance business and is a key expert in the industry.