Chances are, you've been spending a lot more time at home this year. What better time to focus your efforts on improving your space? The kitchen is a great place to start, because it's often considered the heart of the house—where families come together to cook up sweet memories and fun food traditions.
Remodeling a home can be a huge and costly endeavor, but often times, a single project can transform the whole look and feel of your place. Whether you are looking to increase the value of your home over time, sell in the near future, or simply want to give your home a fresh new look, consider these ideas for giving your kitchen a cool new look—without breaking the bank!
1. Give Old Cabinets a Facelift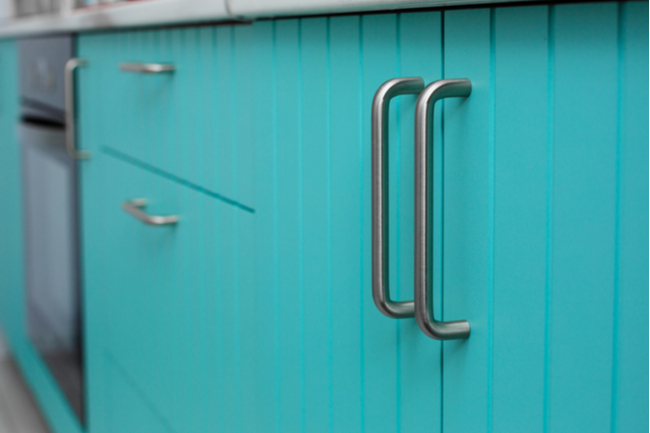 With a little elbow grease, some paint, and a screwdriver, you can give your old cabinets a fresh look by painting them a fun color and updating the hardware. Unfinished wood is the best surface to start with, but you can scuff up painted or stained wood with sandpaper to make sure the new coat of paint adheres well. Remember to clean your cabinets thoroughly, making sure all dirt and grease are gone. You'll want to remove or tape over hardware before you get started. Consider using a gloss or semigloss finish that will be easy to clean.
2. Liven Things Up with a Fun Backsplash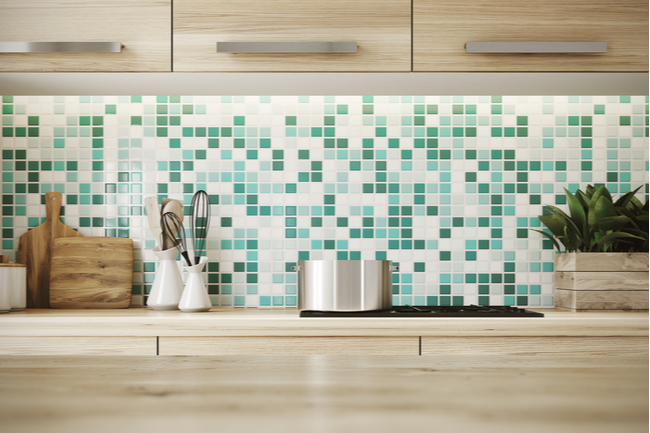 Putting a textured backsplash in the kitchen will really liven up the room without putting you through the hassle of having to do a full remodel. This is a fun project that you can get really creative with by choosing different colors, materials, and finishes. A new backsplash in the kitchen is the perfect opportunity to inject some personality and style into the room without breaking your budget.
3. Update Hardware for a Modern Look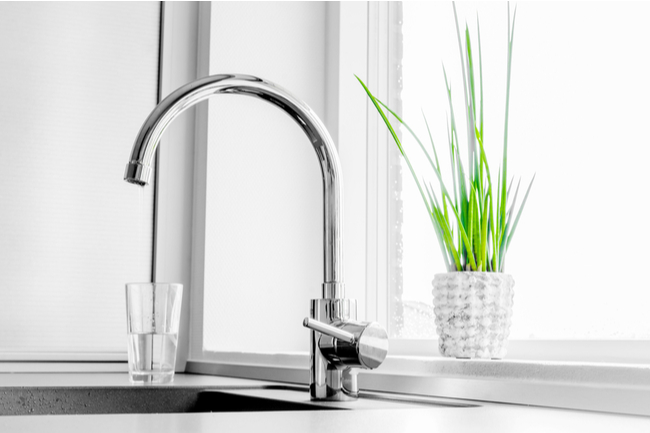 Updating the light fixtures and faucets in the kitchen is an inexpensive and easy way to breathe new life into your home. The kitchen is a key area that can essentially sell a home to a potential buyer, but if you don't have the funds to do a complete remodel, updating the minor details—like lighting and faucets—can give the room an inexpensive facelift.
4. Increase Your Counter Space with a Kitchen Island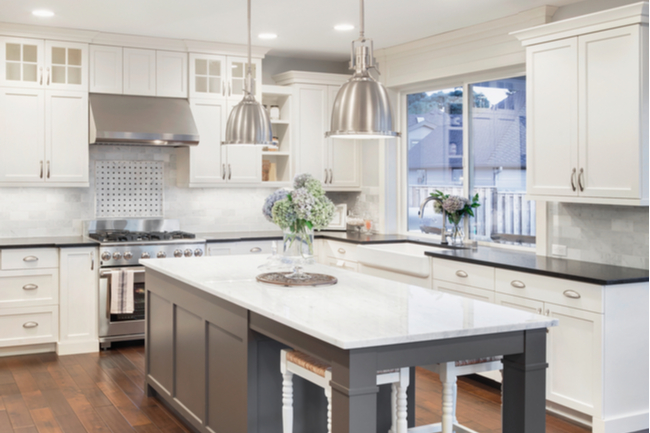 Since many people are opting for open-concept kitchen floorplans these days, adding a kitchen island is a great way to include extra storage, counter-top space, and seating. Just make sure you have enough space! According to RemodelMM, "The typical island is at least two feet wide with a one-foot overhang of counter top. If you intend to have seating at your island, you'll need at least another two feet allowance for chairs. In addition to that, you will also want a minimum of three feet on each side of the island to provide for comfortable walkways. Adding it all up, your kitchen island will require about 12 feet of open space."
5. Consider Creative and Practical Options for Flooring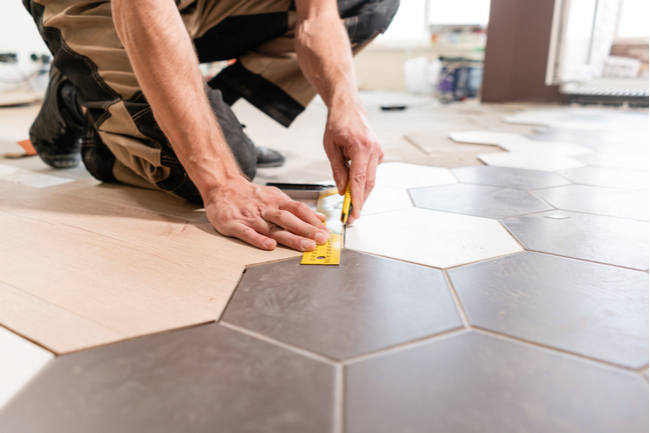 Browsing for materials like flooring, tile, and countertops is an exciting and creative moment when putting together the details of your home. When picking out these items, it's essential to consider the daily wear and tear these materials will face.
For example, hardwood floors are beautiful, but they're not practical for everyone. Pets and young children can cause scratches and damage to a hardwood floor, prompting a replacement within a few years. For a more active family, laminate wood floors would be the better choice. They look exactly like wood and are a lot more durable, plus laminate is typically less expensive than traditional hardwood. Weighing the pros and cons of selecting certain materials for your home can save you valuable money in the long run.
Whether you're working with a pro or not, remember to allow up to one week for any final touches or to resolve any unexpected issues that can occur. Keep in mind that an entire kitchen renovation typically means replacing outdated appliances, cabinets, and counter tops and adding or updating back-splash and flooring. According to HGTV, the average time frame for this process can realistically take an estimated three to five months, depending on the size of your kitchen space and the complexity of the transformation.
If a kitchen renovation sounds like a dream, consider financing options to help you see it through. You don't have to have a lump of cash on hand or max out your credit cards to get the kitchen you've always wanted. There are renovation loan options available that allow you to refinance your home and add the cost of the kitchen (or any other) renovation to the loan balance.
Marcia Messer is a Loan Officer with SWBC Mortgage. She works tirelessly to help her clients achieve their goal of home ownership and is committed to making the experience positive and memorable. NMLS #: 222428