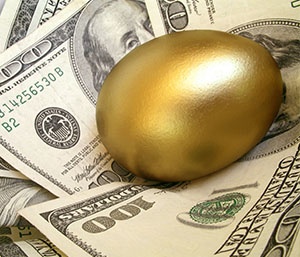 If you've held multiple jobs that offered a 401(k) or retirement account and haven't consolidated the funds into one account, you could be paying unnecessary fees and missing out on valuable investment options.
According to a Bureau of Labor Statistics report, men with a bachelor's degree or higher held 11.4 jobs between the ages of 18 and 46, and women of the same educational status held 12.2 jobs during the same time span. With that statistic in mind, it's clear that many Americans may have multiple retirement savings accounts—some of which they may have lost track of altogether.
Some retirement plans charge a fee if the balance is lower than a certain threshold, so if you're leaving funds in an inactive account, you could be paying unnecessary annual fees. Add in the frustration of keeping up with multiple statements and contribution forms, and you can see why consolidating your funds into one account could be beneficial while you're planning and saving for retirement.
You have a couple of consolidation options:
Roll the money into an Individual Retirement Account (IRA).
Combining the money from your ancillary 401(k) plans into a rollover IRA account is one consolidation option. Rollover IRAs are a simple way to consolidate your retirement saving funds. By doing a quick internet search, you'll find that when it comes to saving for retirement, your options are numerous, as there are many financial service providers that offer various IRA accounts.
Like other retirement accounts, the money placed in an IRA is tax-deferred, and as long as you don't withdraw it before the age of 59 ½ you won't incur any penalties or fees. IRAs offer multiple investment and diversification options, and you have the ability to customize your portfolio based on your investment goals and the type of investment choices the plan has available. Some of the different IRA accounts that are available include:
Roth
Traditional
Conversions
Rollovers
SIMPLEs
SEPs
You might also be interested in Estate Planning: A List of Must-Do's
Roll the money into your current employer's plan.
If your employer offers a 401(k) plan option and accepts rollovers from other accounts, you can roll all of the funds from multiple retirement savings accounts into your current employer's 401(k) plan. Typically, this option will require you to process some paperwork and provide a Letter of Acceptance before your assets can be transferred. With this option, you hold 100% of your retirement funds in one place. You can cut back on receiving multiple statements and tax forms, and can easily take control of how your money is invested based on your future goals.