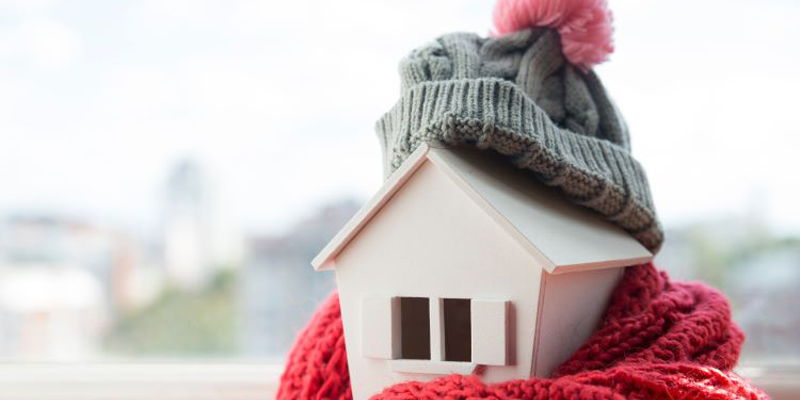 Ah, fall! The nights are getting longer and the days are getting chilly. Between carving a jack-o-lantern, kicking off football season, and getting your pumpkin spice on, you'll want to make sure you're getting ready for colder weather by winterizing your home. Like a bear preparing its den for hibernation during the fall, this is the best season to make sure your nest is warm and cozy when winter weather sets in.
1. Check heating system
When you start running your heater for the season, remember to replace the filter in your furnace. Last year's filter will likely be dirty, and a dirty filter will clog the flow of air through the heating system. This causes your heater to have to work more and will likely drive up the cost of your energy bill.
Consider having a heating professional check your heating system to make sure it's running properly and to identify any potential problems before they turn into costly major repairs.
2. Switch ceiling fans to winter mode
In summer, fans can be used to create a cool breeze, and in winter, they can circulate warm air, keeping the room at a moderate temperature. You'll want your blades running clockwise during the winter months. Run your fans at a slow pace with the air blowing upwards. This will push the warm air near the ceiling down and circulate it throughout the room without blowing cold air.
3. Check for drafts
You can use a small candle to check for drafts of escaping heat along the top of all exterior walls and some interior walls on upper floors that are likely to let out heat. The hot air in a home rises and will leak out at a much higher rate than you might think, creating pockets of unpleasantly chill air. This is mostly a problem without side walls, but air can also pass up through gaps in interior walls on upper floors and into the attic. Any warm air which passes out of a home is replaced by cold air infiltrating into a home. You'll want to make sure that your walls are all weather sealed. Remove any damaged frames or crown molding and fill any gaps with minimum expanding foam or caulking.
Related Reading: How to Finance a Fixer-Upper
4. Clean fireplace & chimney
It's a good idea to call a professional in to inspect and clean your chimney once every year or two. Fireplaces that are used regularly should have an annual cleaning at the beginning of the season to prevent dangerous chimney fires. Make sure to test your fireplace flue for a tight seal when closed.
Stay tuned for part two with more helpful tips for winterizing your home!