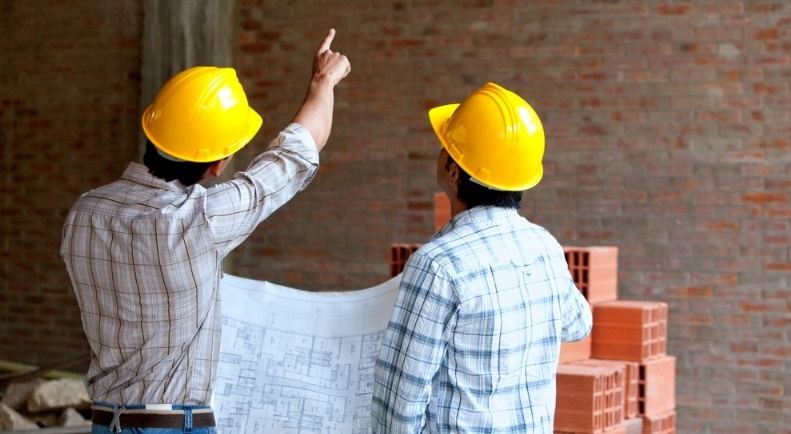 As if falling victim to a natural disaster or major home burglary isn't bad enough, such a situation also hands you a major to-do list to repair your home. It's hard to even know where to start. Luckily, that's what we're here for. Here is a guide to how to select a good contractor after you've filed a large insurance claim.
It's Your Call
First, you should know that in most cases, your insurance company will not dictate that you hire any specific contractor, so usually, you can hire any contractor you wish. While it's good to have that independence, it also means the burden of finding somebody to do the work properly is all on you. To get started, ask your insurance agent or adjuster if there are any specific guidelines or requirements your contractor must meet and how to handle updates that may be required to bring your home up to current code. You also may want to consider asking your insurer for some possible contractor names you can look into yourself.
Find Options
As with most situations where you need name suggestions, one of the best ways to find a good contractor is by asking neighbors and nearby friends, family, and co-workers for names of contractors. Ideally, you want names of contractors who left behind a job well done, but it's also valuable to hear about contractors your friends were not happy with, so you can make sure to cross those names off your list. When you receive recommendations, ask if you can view the completed projects to see for yourself whether that contractor seems to choose materials you approve of and creates a style that would suit your home.
Another good option for starting your contractor search is to check the National Association of the Remodeling Industry (NARI) for names of member contractors in your area.
When collecting names, remember that a long work history in your city speaks well. Problems and complaints tend to spread, and contractors whose bad reputations catch up with them are likely to move out of the area.
Related reading: 7 Ways to Save on Your Home Remodel
Check Qualifications
Once you have the names of several contractors you think might be good bets, narrow your list by verifying references and qualifications.
Ask the contractors whether they have worked on insurance claims and jobs like yours before. Experience in the same sort of project may be helpful to you, especially if you are not experienced in a major claim submission.

Check that each contractor you're considering is licensed to work in your area and holds appropriate insurance. A contractor license means the contractor has demonstrated knowledge of how to employ proper building processes and follow current building codes. You also need to make sure your contractor holds proper business insurance that covers accidents, because, without that insurance, you could be held liable for accidents and injuries at your home.

Call your state's consumer protection agency and the Better Business Bureau to find out if your prospective contractors have a history of unsatisfactory reports from customers.

Ask to see proof that your prospective contractors are bonded. Bonding provides some financial protection if your job is left unfinished and you need help getting it completed later or you suffer loss from theft or damage at the hands of a contractor's employee.

Though it's usually not free to run a credit check, checking credit can tell you if a contractor has a history of skipping out on obligations. To avoid paying for a credit check, another option is to ask your prospective contractors for the names of their suppliers or banks, so you can ask those parties their opinions on financial dealings with the contractor.
Get Everything in Writing
Once you have your contractor selected, it's time to draw up and sign the work contract. More detail is always better in these sorts of contracts, but especially when you're making an insurance claim for the project, you want to make sure all these terms are laid out clearly:
Exact work to be done

Drawings, blueprints, and plans to be followed

Job schedule and dates, including expected inspection dates

Necessary permits

Division of charges for labor, materials, expenses, and profit

Exact materials to be used, including brand names, sizes, and part numbers

Payment schedule

Proof of insurance

Requirements for lien waivers (agreements that your home is safe from monetary claims) from all workers
Insurance claims and the reasons for them are rarely fun, but if you select a great contractor, you at least should be able to trust that your home will be repaired properly and your claim will be settled as easily as possible.