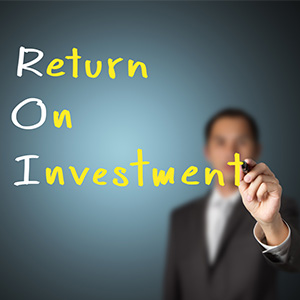 Did you know
Four in 10 Americans have no life insurance—at all. That startling statistic takes into account even employer-based life insurance. In today's environment, we are seeing the lowest level of life insurance ownership in 50 years. According LIMRA, only 44% of the total US adult population owns an individual policy.
The truth about self-insuring
Many of those "4 in 10" Americans have chosen to "self-insure," and they remain confident in their ability to fund their family's financial security in the event of their death. Many of these "self-insured" claims that their success at 'timing the market' will make the most of their money. I hate to be the bearer of bad news, but when all is said and done, consumers that choose to go life insurance-less and instead opt for alternative means to self-insure, are still playing a game of risk. Regardless of how great of an investor you've proven to be in the past, there will always be an element of risk involved, just by the pure nature of investing.
Life Insurance vs Self-Insured put to the test
The great thing about a life insurance policy is that it is finite; you know what you're getting. If you continue to pay the premium, there are no surprises. Top that with the fact that self-insuring requires a dollar-to-dollar match. If you save $50,000; you get $50,000 plus earnings (which could be minimal). When compared to that method, life insurance is pennies-on-the-collar. For demonstrative purposes only, consider the following scenario:
Scenario A:
Mr. Life Insurance purchased a whole life insurance policy in 2001 for the amount of $100,000. He's paid approximately $500/year. In 2011, Mr. Life Insurance unexpectedly passes away, and his life insurance policy pays out $100,000 to his family and loved ones.
Essentially, Mr. Life insurance paid out $5,000 over a course of ten years in out-of-pocket expenses that resulted in $100,000 payout.
Scenario B:
Mr. Self-Insured began a dedicated savings fund in 2001 to be left to his family in the event of his death. Before passing away in 2011, Mr. Self-Insured saved approximately $1,000/year for 10 years. At the time of his death, his family inherits $10,000 (plus earnings) in savings that Mr. Self-Insured has stored away.
*Keep in mind that, depending on investment and market conditions, if Mr. Self-Insured invested the "saved" money, it is quite possible that he may even lose money.
The moral of the story is that by leveraging life insurance, you stand to make a greater return on your investment while taking the guess work out of what a traditional investment might offer, holding true to the statement, "The most sound investment you could make is life insurance."