When it comes to decorating our homes, some of us are like kids in a candy store, while others may shy away from the task. It certainly can be overwhelming and time-consuming, but with a little planning, some thorough research, and careful budgeting, you can give your home a decorative summer refresh in a few simple, cost-effective steps.
Seasonally swapping out your home décor can give new life to your surroundings, and in an era where we are spending more time at home than usual, it can help to brighten your mood and give you a fun project to occupy your time! Here are a few ways to give your home a summer refresh:
Decorate With Citrus
Is there anything more "summertime" than fresh fruit? Something as simple as adding a beautiful bowl of oranges, lemons, or limes to your kitchen island or countertop can make the entire room feel light, bright, and summery. Try using a white or clear bowl to provide a nice contrast!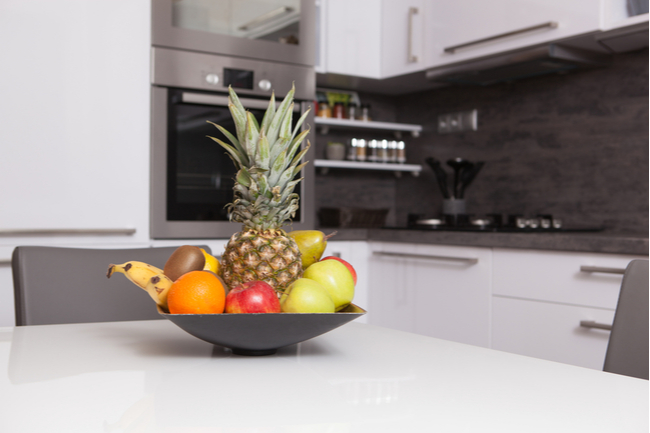 Incorporate White
Whether you choose to paint walls or simply use white, tan, or cream textiles, incorporating white in your interior design can draw light and warmth to your rooms—particularly if your home has a lot of windows. Incorporating more white also allows you to add fun pops of color with throw pillows, accent furniture, and decorative pieces.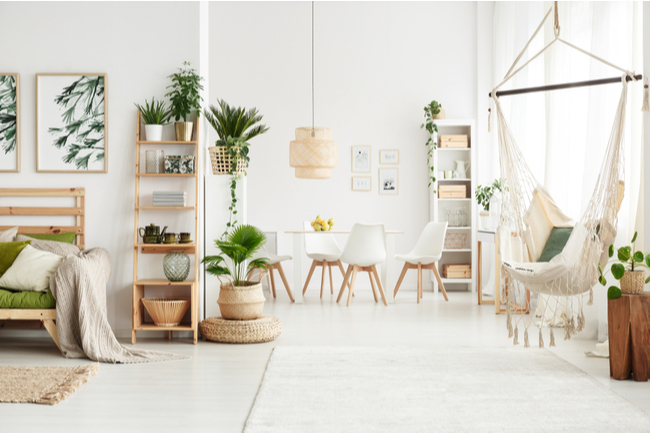 Don't Neglect Your Outdoor Space
There's nothing like enjoying a cup of coffee or evening dinner on your patio or deck when the weather warms up. Now more than ever, since the onset of stay-at-home orders due to COVID-19, families have been spending more time together outdoors. Adding some comfortable outdoor furniture, hanging lights, outdoor lanterns, a patterned outdoor rug, and a brightly colored umbrella can make your outdoor space inviting and warm. Don't forget the bug spray!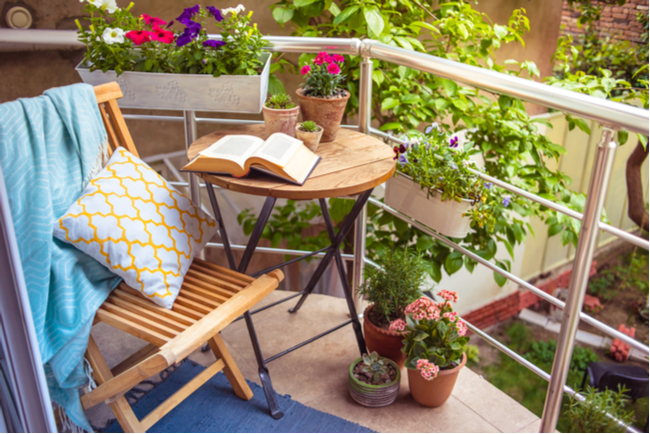 Paint Outdoor Furniture
Speaking of your outdoor space, if you have well-worn outdoor furniture, a fresh coat of paint can give your space a brand new look. Consider bright, warm summer colors such as turquoise, orange, yellow, or white. Spray paint is inexpensive and in a one-day project, you could completely rejuvenate your outdoor furniture!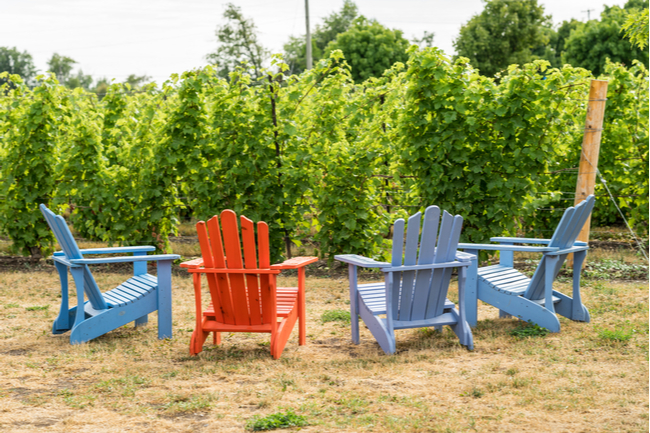 Incorporate Beach Vibes
If you've ever rented a beach vacation home, you're likely all-too-familiar with the sea shell light fixtures, nautical paintings, and jute rugs that accompany most beach rentals. While it may not be completely your style to go that far into the beach vibe, you can incorporate a couple of subtle elements to give your home a beach vibe this summer. Something as simple as throw pillows with a nautical vibe can give your living room a beach vibe—without going overboard.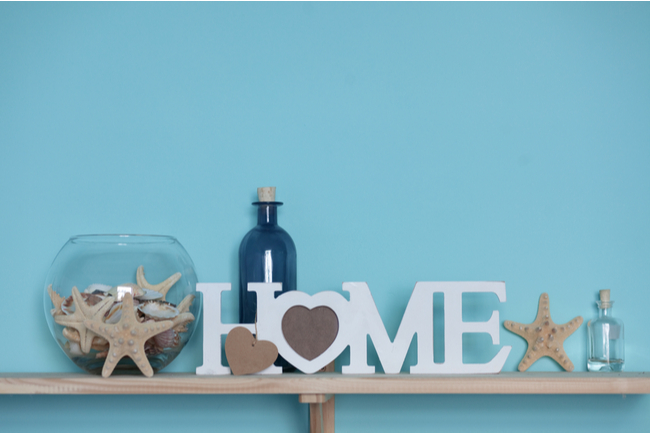 Go Floral
Fresh flowers like petunias, marigolds, and hydrangeas can add bright pops of color to your home. Whether indoors, outdoors, or both, fresh flowers can not only give your home a summer refresh, but planting and caring for fresh flowers can be a great hobby and way to relieve stress. Take it one step further by using funky, colorful vases and planters to add additional color and whimsy to your home.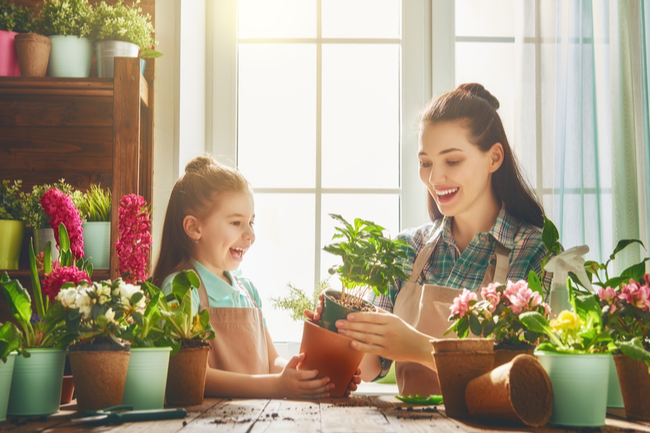 Incorporating some of the examples listed above are a great way to give your home a summer refresh, but if your home is in need of larger renovation projects, consider financing your next home renovation with a loan from SWBC Mortgage. Click the banner below to learn more!
Jennifer Sims is a California native but got to Texas as quickly as she could! She graduated with a bachelors degree from California Polytechnic State University in San Luis Obispo, California. Shortly after graduating, she moved to Dallas, Texas. After 10 years in the Dallas/Fort Worth Metroplex it was time to take a step toward a more simple life, and Waco, Texas was the big winner! Jennifer has been a licensed loan originator since 2017. She has a passion for helping everyone achieve the dream of homeownership. Jennifer enjoys finding creative solutions for homebuyers. She finds joy in delivering the best customer service through quick response times and thoughtful interactions. Jennifer's favorite part of her role as a mortgage lender is getting to know each of her clients on a personal level and helping them stay calm and confident throughout the entire loan process.