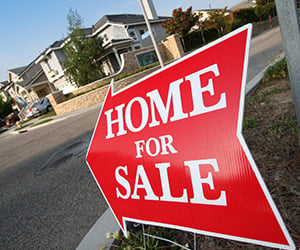 The short answer is: Yes. Before you start trolling neighborhoods to find your new home, you need to be pre-approved for a mortgage loan.
Technically, an agent can show you a home without a pre-approval letter, but you may have to fight the good fight with an agent to make that happen. That's mainly attributed to the fact that experienced real estate agents want to work with prospective buyers who can enter a homebuying situation that is attainable, according to their financial situation. A pre-approval letter will determine what is attainable for your circumstances based on several factors, including income, credit score, and other determining factors.
As a homebuyer, having a pre-approval letter, which essentially is an official letter from your lender stating you are approved for a specific loan amount, demonstrates to a seller that you are a serious, interested buyer and that you have completed the due diligence necessary to determine the amount of home you can afford. No seller wants to get into a situation that drags out for weeks on end only to be left with an unqualified borrower and their house pulled off the market for other potential buyers to see.
Having a pre-approval letter gives you a good idea of homes that are within your price range. You won't waste time, and you may even spare some heartbreak looking at homes that are well above your pre-approved loan amount.
When you're equipped with a pre-approval in hand, it gives you the flexibility to enter a serious offer should you find a home during your house hunting. If you manage to find an agent that will agree to show you a home sans pre-approval letter and you end up wanting to make an offer, then you're in a scramble to get pre-approved for the mortgage loan before another "prepared" buyer sets his/her eyes on your house of choice. Even worse, you could end up losing the home because as we all know, in the mortgage industry, time is of the essence, and while you're rushing to secure a pre-approval letter, it gets placed under contract.
There's no down side to going through the mortgage pre-approval process; it gives you a good idea of what you can afford and typically allows for a smooth, seamless homebuying experience.