Born in 1987, I was your typical 90s kid. I kept my Tamagotchi™ on the belt loop of my JNCOs while jamming Blink 182 on my non-skip CD player. I was part of the subset of Millennials who experienced the agony of death time and again playing Oregon Trail on a brightly colored Mac computer in the school computer lab. The last group of kids to grow up without the internet, we came of age at a time when the World Wide Web was like the wild, wild, west (a song that every 90's kid will know).
There's no getting around it—we millennials are now approaching middle age. As I enter my mid-30s, it's heartbreaking to know that my Mighty Ducks and Hocus Pocus references are now as lame and outdated to the youths as my parents' flower power reminiscences were back in the day. I've also come to realize that my peers and I have grown up to find ourselves in a world that we didn't expect and weren't well prepared for.
In the 1990s, it wasn't weird that Homer Simpson, Carl Winslow, and Al Bundy were able to afford homes and support families of four on a single income. Between the 2008 financial crisis and crippling student loan debt setting us back in early adulthood, many millennials have had to significantly delay their plans for buying a home and starting a family. We actively wonder if we'll get to use our retirement funds before climate change destroys the planet. Don't even get me started on how much we weren't expecting to have to be functional adults during a global freaking pandemic.
With our collective acceptance of adulthood being grudging, at best, it's no wonder millennials get nostalgic for the days of Nerf gun fights and Nirvana. In this blog post, we'll share five life hacks from the 90s that will help millennials make it through middle age.
1. Fitbit Is the New Tamagotchi™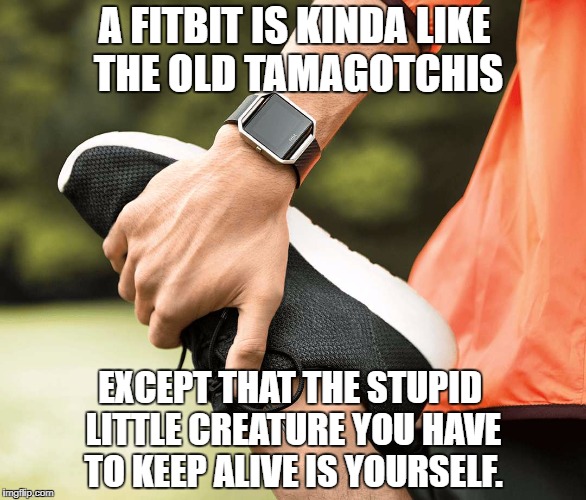 An entire generation of 90s kids will remember pack bonding with the little digital creatures we kept on our keychains and tasked ourselves with keeping alive. To thrive, Tamagotchi pets required hydration, food, and enrichment on a regular basis. If you neglected to feed or play with your pixelated pet, it would grow sick and eventually die.
Fitbits and other fitness tracker apps essentially perform the same function, but the creature we're tasked with keeping healthy and happy is ourselves. Fitness trackers can help you monitor your physical activity, sleep cycle, mood, and even your tone of voice.
2. Turning Off Your Phone Won't Kill You
via MEME
In my opinion, one of the best aspects of growing up in the 90s was the distinct absence of smartphones. Without the casino-like allure of candy crushing and Peppa streaming at our fingertips 24/7, we were free to go off and injure ourselves creatively on bikes and roller blades.
Fast-forward to adulthood, and you won't find many of us millennials far from our phones. If life is feeling oversaturated with pings and notifications, give yourself permission to be a kid for a day and go without your phone.
3. In an Era of One-Click Gratification, Be Selective
via MEME
In the days before Netflix (or, more accurately, the days before plus that weird period of time when Netflix movies came in the mail), we had to be way more selective about the content we chose to consume.
Selecting a movie or video game from Blockbuster was not an instant process. We had to do some strolling down aisles with questionable carpeting. We read the backs of those decoy boxes with the same intensity we reserve for identifying gluten on food labels today. If the six VHS copies of Armageddon were already rented out, we got Deep Impact and learned to live with it.
Now that we have the ability to make any number of decisions with just one click, it's important to remember to pause—not all of those decisions come with the option to be kind and rewind!
4. Stop Taking Yourself So Seriously
You guys, if I may? What on earth was up with this bonkers TV show? How were we all allowed to watch this at eight years old? One thing's for sure—if our generation can survive the low-key collective trauma that came from watching Ren and Stimpy, we can do adulthood.
Now that we're all grown up with high-powered jobs and mortgages, it can be easy to lose sight of the fact that we were all raised with characters from Pinky and the Brain and Duck Tales playing in the background of our childhoods. The next time tending to one of the tedious tasks of adulthood gets you down, take a break and enjoy streaming some animated classics from the golden age of cartoons.
5. …And Then, You Die of Dysentery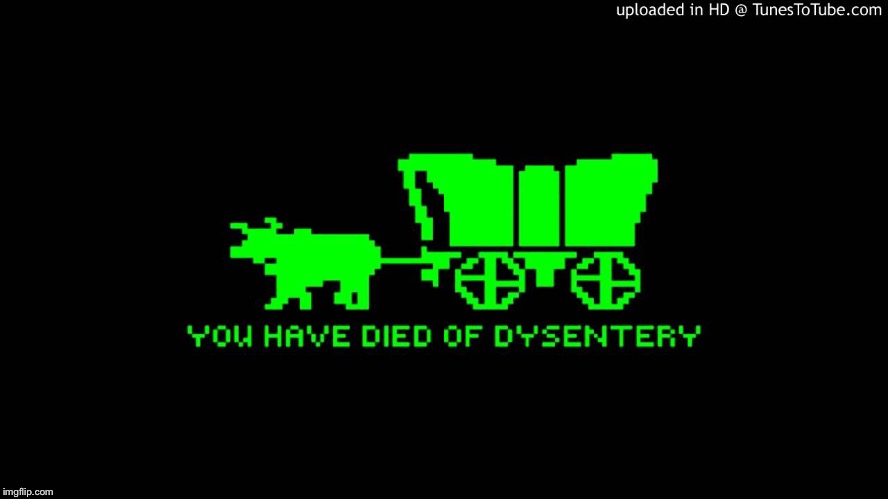 There were many trials and tribulations along the dusty, digital journey that was the Oregon Trail. The epic drama of outfitting a wagon team, fording rivers, hunting buffalo, and navigating treacherous conditions in search of land and adventure played out in countless 90s computer labs. The kicker was, no matter how well-prepared your party was, regardless of how many elements you survived or enemies you fought off, someone always died of dysentery.
Having survived adulthood, thus far, you've probably realized that, sometimes, stuff just happens. There's not always a rhyme or reason to it, and most often, it ruins your best-laid plans. Luckily, adulthood comes with a cheat code that wasn't available on the Oregon Trail—life insurance.
Having a life insurance policy can help ensure that your family's immediate needs are met and financial futures are properly protected in the event of your passing. I know, I know—it's another one of those never-ending adult responsibilities that annoyingly demands your attention. But, this one is worth looking into now.
For millennials, the benefit of obtaining life insurance today lies in the greatly reduced cost associated with your younger age. Life insurance premiums are based on factors such as your age, overall health, and habits. If you're a young, generally healthy nonsmoker, you can lock in very affordable premiums now. If you wait to buy insurance until you're in your 40s, your monthly premiums will be far higher, even if you're in the same health.
A graduate of the Plan II Honors program at UT Austin, Amanda Harr is the Content Manager for SWBC. A clever wordsmith who appreciates artful persuasion and authenticity in writing, Amanda uses a structured creative process to craft marketing strategies, develop communications solutions, and deliver top-notch content.