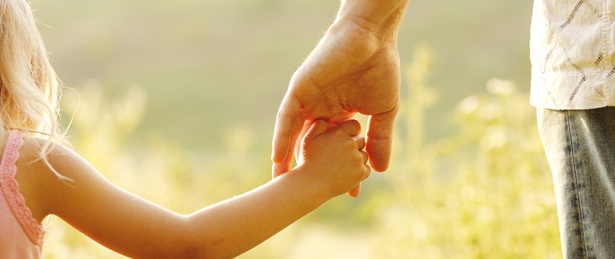 While it can be an uncomfortable conversation to have, talking with your loved ones about the importance of estate planning should be on your 2016 financial to-do list. No matter the size of their portfolio, your loved ones should have a hand in deciding what happens to their assets, if they fall ill or inevitably die. It may be an uncomfortable conversation, but it's much less stressful than playing the "guessing game" while your family deals with the grief of loss.

While your loved ones may not have a sprawling mansion in Beverly Hills, they do have an estate. More than likely, they have a compilation of assets—assets that you may not even be aware of. This could include vehicles, a house, land, other real estate, a business, checking and savings accounts, investments, life insurance, furniture, jewelry and other personal items. When talking with your loved ones about their estate, they should acknowledge their valuables and give clear direction on how they would like those assets distributed upon their death.
Estate planning will also make sure that assets are not subject to probate, which can happen if there is no certainty of what your loved ones wanted before they died or were mentally or physically incapacitated. This means that if there are no written requests in place, the state could appoint someone connected to the courts to decide how your assets are managed and distributed, which may not be enough financial support. The state could also decide who will become guardians of minor children.
Reducing taxes and preserving the value of the estate is another advantage to estate planning. Proper estate planning can ensure that your loved ones minimize their estate tax bill by as much as the law will allow, so it's critical that they make the final decisions over their estate while they're of sound mind.
One common misconception is that you must be incredibly wealthy in order to afford and/or need estate planning. However, even people with modest estates can make preparations for their assets. An experienced attorney can assist with proper document preparation and counseling including:
Drawing a will—Provide written instructions on the distribution of assets after their death.

Providing Term Life Insurance Options—With Term Life, fixed rate payments are issued for a specific period of time or to an appointed beneficiary should the insured die before the term ends.

Appointing Powers of Attorney—A Power of Attorney gives written authorization to an agent who will act on behalf of an individual for private, business and legal matters.

Designating a Guardian—Give guardianship over minor children and beneficiaries.
People who have accumulated sizable assets may be concerned with preserving and increasing their financial estate once they're gone or become incapacitated, so they're estate planning may need to be more complex:
Make provisions for future financial support for those who may be unable to provide for themselves, who have longstanding debt, or who are going through a dissolution of a marriage.

Name an Executor who will manage an inheritance or act as a guardian for minor children.

Acquire life insurance to provide monetary support for their family if they die or are disabled. In addition, disability income insurance could be considered should they become sick, disabled, or suffer from an injury. Long-term insurance is available for disabilities, sicknesses, and/or injuries that last for a lengthy amount of time.

Decrease the amount of taxes required, court costs, and excessive associated legal fees.

Get Buy-Sell Insurance. This type of insurance is a binding agreement between owners of a company that dictates what will happen if an owner retires, is disabled, or dies.
Estate planning is an ongoing process. As time progresses and situations change, the plan should be reviewed and modified to accommodate the shift. The most important thing to remember is that estate planning can give you and your loved ones peace of mind knowing that their wishes will be administered and their assets will go to the people they care about most.
Click here to estimate the taxable value of your estate and the approximate amount of federal estate taxes that could be owed.
Kelly Tramontano is President and CEO of SWBC Investment Services and SWBC Investment Company. Since assuming this position in 2001, Kelly has created a Broker Dealer and Registered Investment Advisor (RIA), doubled the number of institutional clients, established a Wealth Management solution, and developed a platform for independent advisors. Kelly's outstanding achievements qualified her as an MVP, and a member of the Century Club, Ambassador's Club, and the President's Club. She was named as Financial Network's Outstanding Financial Institutions Division Representative of the Year in 1999 and was recognized as a Top Ten Achiever for 2001. Kelly was also named as one of San Antonio's top "40 Under 40" Rising Stars and serves on a variety of boards and committees in the community.