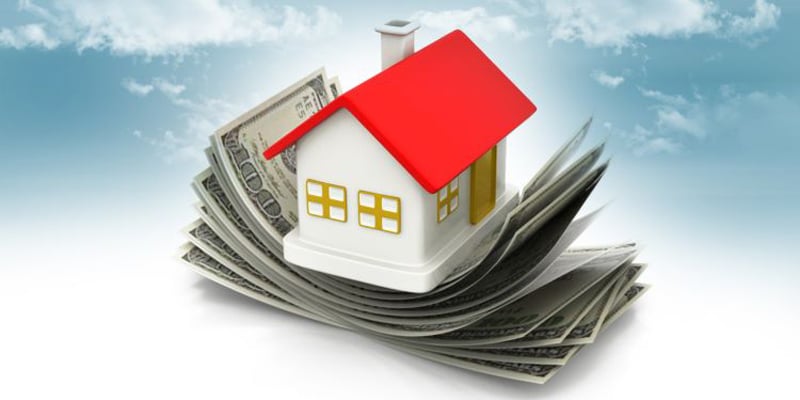 Simply stated, when you refinance your mortgage, you are taking out a new loan that replaces your original mortgage. The new loan pays off your original mortgage and comes with its own loan terms, which will be different from your original loan.
There are a number of reasons you may benefit from refinancing at some point. Some of the most common reasons include:
Locking in a lower interest rate

Eliminating private mortgage insurance (PMI)

Lowering your monthly payment

Cashing out home equity to use the money for other purposes
Related Reading: 7 Questions to Ask Before Refinancing Your Mortgage
Refinancing Costs and Fees
Lower monthly payments on your mortgage sounds great, but refinancing also comes with its own costs. Even if you use the same lender, refinancing means that you're going to be applying for a completely new loan. This means that you'll have to go through the process of documenting and verifying income, credit profile, and employment status. Your home will also have to be reappraised and valued highly enough to support the new loan.
According to LendingTree, the average closing cost for refinancing a mortgage in America is $4,345. Even a "no-cost" refinance often costs a lot because those charges and fees end up getting folded into the interest rate, amount borrowed, or monthly payments of the new mortgage.
If you're refinancing your mortgage to try to reduce your monthly payments, there is a simple calculation to help you determine how long it will take you to recoup the closing costs and other fees on your loan. If, for example, it costs $4,000 to refinance and this ends up saving you about $200 per month, it will take about a year and eight months before you've recouped your costs and truly are saving money.
When it comes to refinancing, interest rate is important, but so are the points, fees, and loan terms. If you want to avoid making a refinancing mistake, remember to look at the big picture that includes the overall cost of refinancing.
Here are the estimated costs and fees that you can expect to have to pay in order to refinance your mortgage. The actual costs and fees for your loan may be higher or lower.
| | | |
| --- | --- | --- |
| Fee Type | What it Covers | Average Cost |
| Administrative Fee | The cost of processing your request for a new loan and includes costs such as credit checks and administrative expenses | $1,100 |
| Property Appraisal Fee | The cost of having a professional appraiser evaluate and estimate the market value of the home | $480 |
| Survey Fee | The cost of a professional surveyor to conduct a survey and create a graphic of a land or homeowner's property lines and boundaries | $255 |
| Title & Attorney Fees | Necessary government filing fees, escrow fees, notary fees and other expenses related to transferring the deed | $750 |
| Title Search & Insurance | The cost of determining whether there are any liens or claims to the property by another party and protects you (or your lender) if the property has a pre-existing claim on it. | $733 |
| Local Recording Fee | The cost of updating a deed to reflect the status of the new mortgage for local records | $138 |
| Reconveyance fee | The cost of clearing the existing title by closing the old loan and filing a reconveyance deed to show the release of the claim from the existing mortgage and transfer it to the new loan | $58 |
Source: Nerd Wallet
While the decision to refinance can be complicated, a refinance can provide great benefits in some situations, but it's important to consult your loan officer before you make any decisions.