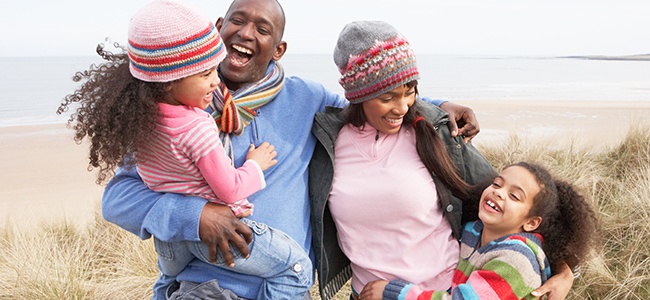 When it comes to being a parent, it's never too early to start having age-appropriate talks about money. With adolescents—saving and budgeting come to mind—but as adulthood approaches, talking to them about your plan for your finances both during life and death, is one of the most important conversations you can have. It gives you the opportunity to communicate with your kids your long-term care wishes, how your estate will be handled, and ensures that your assets are distributed the way you prefer.
Start Talking Early
The earlier you start talking, the better. As previously mentioned, it's never too early to start laying the groundwork for open, honest conversations about money throughout each phase of your child's life. Including them in discussions about how the family spends money will help them gain better insight as they become young adults. This will help make future conversations standard and easier down the road.
Have a Family Meeting
Not everyone is comfortable talking about money—let alone death and aging. Whatever your reasons are for hesitancy, just remember that it's better to prepare your kids now, rather than cause any confusion or family disputes about your wishes. Well in advance before you transfer any wealth, it would be beneficial to set up a family meeting to discuss where your important documents are located, what each family member can expect in the will, your long-term care wishes, and who will handle your finances and manage the estate. If you don't wish to have your kids manage your estate, you could designate a non-family member, such as a lawyer, financial planner, or a friend. Explaining the reasons for this decision may help prevent any hard feelings or misunderstanding in the future. Your end goal is to get everyone on the same page and understand your goals for distributing your wealth.
The Sensitive Subject—Who Gets What?
Discussing who gets what can often be a contentious subject. If one child will get a bigger inheritance than the others, the family meeting is the time to say so. Otherwise, if the other kids find out when the will is read, they may be emotionally blindsided, or possibly contest the will. It's also extremely imperative to discuss who will get your personal belongings. Whether it's your jewelry collection, antique car, or family heirlooms, these items have sentimental value and should be openly talked about. Give each child the opportunity to talk about the items they cherish, so that the family can come to an agreement about how they will be distributed.
Talking about money and end-of-life issues with your kids can be uncomfortable and emotional, but it's a conversation too significant to skip. Ultimately, you are the one responsible for making sure your estate is successfully transferred, so that your family can have peace of mind for years to come.
Click here to estimate the taxable value of your estate and the approximate amount of federal estate taxes that could be owed.