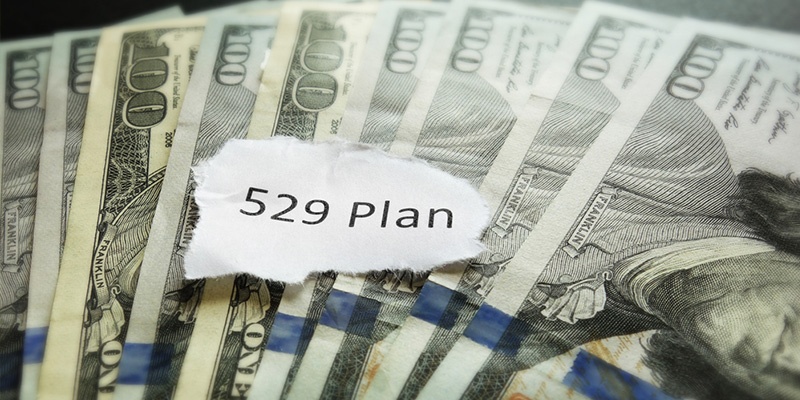 It's not often in life that we hear news that saves us (instead of costs us) money, so we need to take advantage of those limited opportunities when they arrive! Recently, the new tax law changes have provided a few chances to save, such as adjustments to the rules for 529 college savings plans.
529 college savings plans have always been a great bet to save on taxes, since they allow you to set aside previously taxed funds for future college expenses, grow those funds tax free, and withdraw from the account for eligible college expenses without paying taxes.
The 2018 tax law changes bring two positive and money-saving adjustments to 529 college savings plans:
You now can use up to $10,000 per year of your tax-free 529 college savings plan funds to pay for private elementary school or high school tuition. Using funds for private K-12 education does not negate or affect your ability to withdraw for college expenses.

You're now able to transfer up to $15,000 per year from your tax-free 529 savings account to an ABLE (named for the Achieving a Better Life Experience Act) account, to help save funds for a disabled or blind child or young adult.
In addition to these specific changes to rules for 529 plans, other new tax rules may make 529 plans even more attractive as a tax shelter. With the 2018 federal tax rule changes, you can deduct only a maximum of $10,000 in state income, sales, and property taxes each year. This lowered maximum can hurt if you were accustomed to deducting higher amounts for those sorts of taxes. Sheltering and growing invested money in a 529 college savings plan can help you make up for deductions you may no longer fully enjoy.
Other Considerations
While the 529 plan changes are positive overall, you'll want to keep a few things in mind to help you make the best decision for your family's situation:
Remember that when it comes to investing, time is your friend. If you withdraw 529 plan funds to pay for K-12 private school education, those same funds are not able to grow tax-free for the college expenses that will come soon after. Since most of us don't have unlimited funds and college is likely to be a much larger expense than private elementary or high school, you may wish to forego withdrawals until it's time to pay for college, to give your funds the maximum opportunity to grow.

When it's time to award financial aid, schools will look at your 529 funds balance when making decisions. Be sure to keep this in mind when deciding on when you'll begin investments, how much you'll invest, and when you'll withdraw.

If you decide to take advantage of the ABLE account transfer option, remember that in the event of a beneficiary's death, your state is often entitled to remove funds from the account as reimbursement for state aid. A 529 college savings plan has no such provision, so you may wish to consider more frequent on-demand transfers to an ABLE account rather than bulk transfers that build up large balances in the ABLE account.
While these 529 college savings plan changes may not make us rich, we need to take what we can get! ;Visit our website to learn more about college savings plans.
Member SIPC & FINRA. Advisory services offered through SWBC Investment Company, a Registered Investment Advisor.
Not for redistribution—SWBC may from time to time publish content in this blog and/or on this site that has been created by affiliated or unaffiliated contributors. These contributors may include SWBC employees, other financial advisors, third-party authors who are paid a fee by SWBC, or other parties. The content of such posts does not necessarily represent the actual views or opinions of SWBC or any of its officers, directors, or employees. The opinions expressed by guest bloggers and/or blog interviewees are strictly their own and do not necessarily represent those of SWBC. The information provided on this site is for general information only, and SWBC cannot and does not guarantee the accuracy, validity, timeliness or completeness of any information contained on this site. None of the information on this site, nor any opinion contained in any blog post or other content on this site, constitutes a solicitation or offer by SWBC or its affiliates to buy or sell any securities, futures, options or other financial instruments. Nothing on this site constitutes any investment advice or service. Financial advisory services are provided only to investors who become SWBC clients.