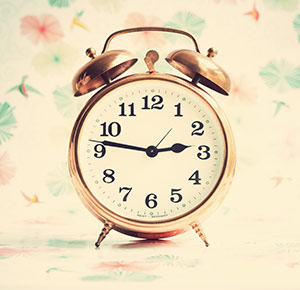 It's the start of the New Year, and that means we're making resolutions – again. As resolutions go, they start out with the best of intentions, but many are eventually broken. Why do they bomb? Probably because they are bad resolutions to begin with.
For instance, when it comes to financial goals, the top three promises that carry over year after year include: paying off debt, saving more money, and spending less. Vague goals such as these lack benchmarks or milestones and are way too easy to ignore. Instead, set goals that are specific and measurable. Need some examples? Here are three new year resolutions and both the good—and the bad—way to set them.
Bad Resolution No. 1: Pay off debt.
Good Resolution No. 1: Pay off $200 of debt each month, or $2,400 over the year.
An ambiguous resolution to pay off debt won't get you far. Instead, decide to pay off a specific amount of debt per month, or a specific amount of debt over the course of the year. The key to success is including a dollar amount and an end date. Shorter goals usually make for more successful stories; by human nature, we like to report and surpass goals—so making shorter goals will keep you motivated to the bigger end game.
Most importantly, be realistic. Examine your current financial situation and make sure it meshes with your goal. If you're barely making ends meet, don't resolve to pay off $10,000 in debt throughout the year. That's not realistic or attainable. And, once again, if you don't see yourself making progress—even small progress—it's easy to throw in the proverbial towel.
Bad Resolution No. 2: Save more money.
Good Resolution No. 2: Save $100 per month in my 401(k).
The words "I want to save more" mean a lot of different things to different people. Sticking $50 into a savings account by the end of the year would be considered meeting a goal. But, that's not very productive or conducive to your financial future.
If you truly want to save money, set an objective for how much you'll save (again), either monthly or over the course of the year, and designate where it's going. A great place to start for retirement planning is to meet any employer-matches if you haven't done so. Don't stop there; consider contributing to individual retirement accounts or invest in a college savings account for your children. Don't have an emergency fund? Establish one by learning how much you need for an emergency fund and then start putting funds into a money-market or other savings account.
Bad Resolution No. 3: Spend less money.
Good Resolution No. 3: Cut $50 per month off the grocery bill.
We can all agree that spending less money is an admirable goal, but it begs two questions: how much less should you be spending? Where should you cut spending? More than likely, the "good" resolution answers those questions and gives you a better monthly snapshot of how to meet your goal.
Before you resolve to spend less, review how much you spent in total the year before. Build out last year's budget so you can see where all of that money went, find the areas where you overspent, and then think of specific ways to cut spending in those categories. For example, you may be able to save more just by planning meals ahead or signing up for a wholesale club membership to buy groceries in bulk. If you'd like more ideas on how to cut spending, check out this post: Frugal Living: 7 Easy Money Saving Tips.