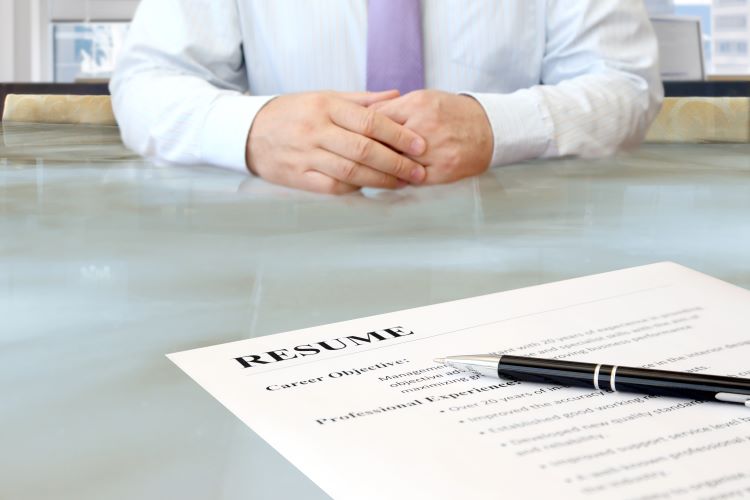 The interview process is a crucial step in hiring the right candidate for any position, and wealth managers fill a pivotal position in helping you make the right investment decisions. You don't want to just hire the first person who comes along. Here are some crucial job skills that the ideal wealth management candidate should exemplify:
Education
Money is an essential part of people's lives and you want to ensure that the person who will be handling your money is knowledgeable. Where did they get their education? What licenses, designations, and certifications do they have? What continuing education courses do they concentrate on?
It's important to have a wealth manager whose investment philosophy and foundation for advice make you feel comfortable about their knowledge base. Important topics they should know and factor into any financial plan are: planning for future purchases, paying for an education, or what it means to retire comfortably. Make sure to ask your potential wealth manager what they would factor into your plans.
Excellent Communication Skills
Along with someone who has financial knowledge, you also want your financial advisor to be someone who is attentive to your needs and will help you meet your financial goals. A great wealth manager should empathize with their client's interests. If you want to leave your estate to a charity instead of your children, you should be able to do so without feeling judged. Your wealth manager should give you objective, unbiased information to help you make smart decisions that make you feel at ease.
Effective communication should be a key goal between you and your wealth manager. Only meeting once a year might not be enough during a year in which you've got a lot going on that may affect your finances (marriage, baby, kids going to college, etc.). You and your wealth manager should consider whether more frequent "check-ins" are available or needed, whether over the phone, via email, or face-to-face.
Works Well Under Pressure
As emotional beings, most of us are driven by short attention spans and a desire for instant gratification. Whenever an investment undergoes a dip in returns, those human traits lead many people to panic and sell their investments at the worst possible time—when prices are low.
The ability to thoughtfully weigh all the options before acting is one of the most valuable qualities that a good wealth manager should have. Your ideal wealth manager will calmly oversee investments through their ups and downs, choose investments impartially, and not allow emotions to drive their investment decisions.
Creative Problem-Solver
Your wealth manager should offer a wide range of investments from multiple providers, to ensure optimal growth and diversification. While you'll likely wish to make the ultimate call on investments, your advisor should recommend a selection that best matches your needs and objectives.
In addition, your wealth advisor must monitor your investments and adjust them as needed in order to keep them working toward meeting your goals.
Valuable Team Leader
A good wealth manager should be a reliable source for finding names of other reputable financial professionals and related products, services, and solutions.
Your wealth manager should oversee and be involved with coordinating the financial services of your attorney, accountant, business advisors, insurance representatives, and bankers. Ensuring all team members are on the same page will maximize your chance of meeting your goals.
Organization & Time Management Skills
Your wealth manager must work with you and your team to create financial plans that address how you'll fund your short and long-term goals. Different goals necessitate different timetables, and your advisor must know how to plan for varied goals. For example, if you're saving for your retirement in 20 years and children's college in five years, your advisor must create separate plans and investments to save for both goals.
Highly Efficient
The less you pay in taxes and fees, the more money you can put toward growing your portfolio. Your wealth manager should treat your money like his or her own, taking care to recommend investments with low fees whenever possible.
A knowledgeable wealth manager should also help you pay less tax in two ways:
Advising you to choose tax-efficient and tax-advantaged investment options

Guiding you in the right order to withdraw investments so you'll pay the least in taxes
References Available Upon Request
It is important for you to have complete trust in your wealth manager. One of the best ways to do this is to ask for referrals from people you trust, like friends and family. If you don't trust your wealth manager as a person, how can you trust them to handle your finances?
Don't be afraid to ask a wealth manager what their typical relationship with a client looks like. Make sure to discuss expectations on both fronts of being a client and an advisor to ensure that both parties are happy with the relationship. If, after meeting with a potential financial advisor, you feel like you are going to be treated like just another number, you may want to consider looking for another candidate.
To ensure that your wealth manager is the best candidate for the job, make sure that he or she has the necessary skills to lead your team properly. For help finding a wealth advisor with expertise in leading a team and directing investments, meet the SWBC Wealth Management team.