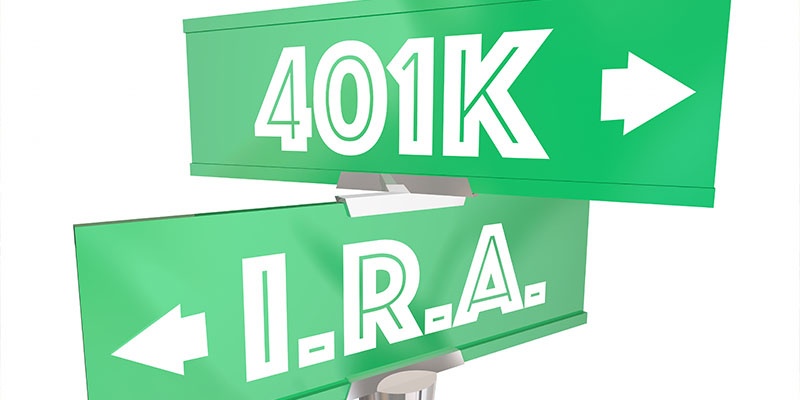 When you leave a job, one big decision you face is figuring out what to do with the funds you've accumulated in your employer's 401(k). You have a number of options for moving your money out of that plan, or you could opt to keep your money invested there, even though you won't be able to make new contributions anymore.
If you're considering moving your 401(k) funds out of your former employer's account, here are six questions you'll want to answer in order to make an informed decision.
1. How much money do you have invested in your former employer's plan?
If your 401(k) funds add up to $5,000 or less, your previous employer could take advantage of a cash-out rule and require you to move your money. In that case, other considerations don't matter; you'll need to roll your funds somewhere else.
2. Do you hope to take a loan from your retirement fund?
Many 401(k) accounts allow account holders to take loans from their invested funds. If your former employer's plan allows loans and you think you'll be in need of a loan soon, you're likely better off leaving your money in the 401(k) until after you repay your loan. IRAs are not allowed to offer loans on invested money.
3. What is the difference in fees?
Check the fees you'd pay to leave your money in your former employer's plan and compare those with fees in an IRA or any other investment vehicles you're considering. Even a small difference can add up to big money over the years if your retirement fund is sizeable. Since plan fees in a 401(k) may be higher for investors who are not current employees, make sure you understand if the fees in the plan will increase now that you are no longer an employee.
4. Do you want a greater range of investment options?
Moving your money to an IRA often brings you a greater number of available investments. While your employer probably chose specific investments to offer in the company 401(k), IRAs allow you to p;invest in assets similar to those, plus asset classes unavailable in most 401(k) plans. Because of the additional investments you can choose and move between, you have more control over your money in an IRA.
5. Would you benefit from enhanced investment services?
If the idea of greater investment options sounds overwhelming or you're unsure how to decide on your best course of action, you may benefit from some personalized financial advice. You're more likely to have access to in-depth help, planning tools, brokerage services, money management services, and financial guidance when you roll your 401(k) funds to an IRA with the help of a professional advisor.
Related reading: Is Your Retirement Savings on Track? [Infographic]
6. Are you moving other retirement funds in the same year?
If you already have plans to convert traditional retirement funds to a Roth IRA, take that proposed conversion into account when deciding on your 401(k) rollover. Any pretax funds you roll to an IRA will increase the taxable portion of a Roth IRA conversion if done in the same year. Therefore, to save on taxes, if you plan to do a Roth IRA conversion, it may be smart to keep your 401(k) money in your former employer's plan, at least for this year.
I hope the points above have given you some good guidance to help you decide whether rolling over your 401(k) is the right move for you. For additional advice on investing and other money topics, check out our ebook.
Member SIPC & FINRA. Advisory services offered through SWBC Investment Company, a Registered Investment Advisor.
Not for redistribution—SWBC may from time to time publish content in this blog and/or on this site that has been created by affiliated or unaffiliated contributors. These contributors may include SWBC employees, other financial advisors, third-party authors who are paid a fee by SWBC, or other parties. The content of such posts does not necessarily represent the actual views or opinions of SWBC or any of its officers, directors, or employees. The opinions expressed by guest bloggers and/or blog interviewees are strictly their own and do not necessarily represent those of SWBC. The information provided on this site is for general information only, and SWBC cannot and does not guarantee the accuracy, validity, timeliness or completeness of any information contained on this site. None of the information on this site, nor any opinion contained in any blog post or other content on this site, constitutes a solicitation or offer by SWBC or its affiliates to buy or sell any securities, futures, options or other financial instruments. Nothing on this site constitutes any investment advice or service. Financial advisory services are provided only to investors who become SWBC clients.