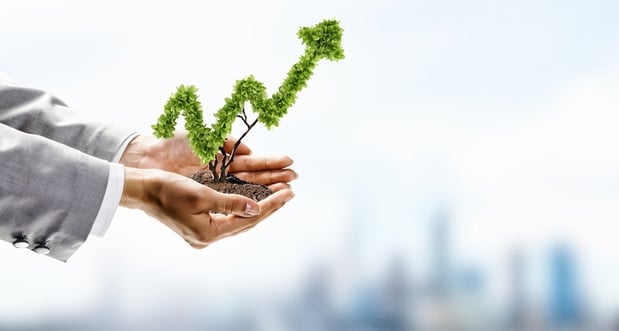 The more money we make, the more complicated our lives can become. While most people will not express much heartfelt sympathy for high earners, a high paycheck does indeed come with challenges when it comes to taking advantage of tax deductions. For example, the federal government allows tax breaks on retirement savings and a number of other financial vehicles up to certain income levels. Individuals earning incomes above those levels may have to look for alternate retirement investment vehicles to build their nest egg.
The government's generosity on tax deductions and other benefits varies by investment vehicle or topic. Here is a guide to give you a rough estimate of where you stand in comparison to other earners.
If you're a high-income earner, let's talk about your options for using a traditional individual retirement account (IRA) for retirement investing.
What is a traditional IRA?
An IRA is a savings vehicle where you save money for retirement and receive a tax advantage for doing so. The federal government allows all Americans to save $5,500 per year in an IRA, and that money is tax deductible. There is one exception for higher earners: contributions are tax deductible unless you are also participating in an employer's qualified retirement plan. If you participate in an employer plan and have high earnings, you amay be out of luck on the IRA tax savings. If you do not participate in an employer plan, you may be home free on the IRA tax advantage.
Traditional IRA tax-related benefits:
You invest tax-free money now.

Your account grows, tax-deferred, during your working and investing years.

When you retire, you withdraw your funds and pay taxes; however, since you're no longer collecting the same income, you are taxed at a lower rate than you were during your working years.

You'll pay less in taxes overall if your withdrawals are taxed in a lower, retirement-years tax bracket.
Traditional versus Roth IRA
We refer to "traditional IRA" to distinguish the account from its relative, the Roth IRA. With a Roth IRA, you invest after-tax money. Since the money was already taxed when you invested it, you do not pay taxes when you withdraw your contributions and earnings in retirement.
Roth IRA income restrictions
A Roth IRA is one investment that is off limits to high earners. Usage is limited starting when an individual earns $118,000 per year, and if you earn $133,000 or more per year, you cannot contribute to a Roth IRA at all. For married couples, usage is limited starting when couples earn $186,000 per year; couples who earn $196,000 or more per year cannot use a Roth IRA.
Roth IRA conversion
If you think your income will be higher in retirement or you have other reasons you prefer to pay tax now and save on paying taxes when you withdraw your investments in retirement, you could place money in a traditional IRA and convert the account to a Roth IRA. Here is how this plan would work:
Invest money in a traditional IRA, up to the $5,500 maximum allowed each year. You can choose whether you prefer to place pre- or after-tax dollars in the IRA. The government will tax your funds at some point, but you have the option of when.

Convert your traditional IRA to a Roth IRA.

Pay tax on funds moving into the Roth since a Roth only accepts after-tax dollars.

Pay tax on the growth of your traditional IRA, if your traditional IRA has been in existence long enough to gain returns.
Contrary to a common misconception, this conversion is not a method to avoid taxes. As I said, the government will find and tax your money no matter what; this conversion just allows you the option to decide when your funds are taxed, based on the timing you think will work best for you. While normally the tax-free withdrawals of a Roth IRA are unavailable to higher income earners, this conversion allows you to enjoy the benefits of previously taxed withdrawals if you wish.
Related reading: How to Convert Retirement Savings to Income
As a high earner, the pay that accompanies your success far outweighs the few tax advantages you must relinquish. Stay on the lookout for additional savings opportunities, and use an IRA every year to maximize your retirement nest egg. For a portfolio review and guidance specific to your situation, contact a wealth advisor.
Securities offered by SWBC Investment Services, LLC, member SIPC & FINRA. Advisory services offered by SWBC Investment Company, a Registered Investment Advisor.
Neither SWBC Investment Services, LLC nor the presenter/financial professional provide tax advice. Please consult your tax professional for tax advice.
Revised 4-3-17 for content.