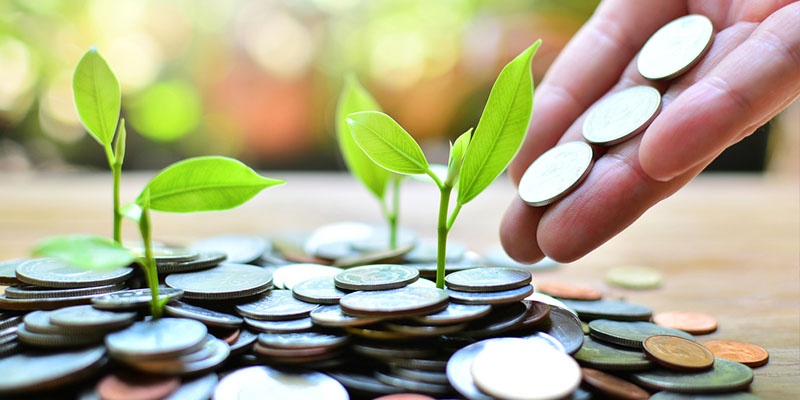 If you're looking to both invest your money for growth and make a difference in the world, you're in luck: socially responsible investing is not an oxymoron! Investing in socially conscious companies is possible and increasing in popularity, with Bloomberg recently reporting that almost 85% of millennials list socially responsible investing as an important personal finance goal.
To begin in socially responsible investing, all you need to know are your specific interests and wishes. You'll find individual stocks, mutual funds, and exchange-traded funds to match any cause you wish to support. Here are some examples:
If you're an animal lover, consider investing in stock of pet food or pet store companies that have charitable arms or run shelters and adoption events.

To support a specific community, research and invest in stock of companies with a large presence in that community and employees who live and serve their neighbors. Also, you can do your banking with financial institutions devoted to serving and lending to individuals and businesses in your specific community.

If you're an environmental activist, invest in funds made up of companies that reject fossil fuels and require green energy usage or buy stock in alternative energy companies. Or, look to mutual funds or exchange-traded funds made up of companies that have pledged to decrease waste and improve the earth.

To encourage workplace equality and fair treatment, invest in companies rated highly by workers as great places to work and are known to encourage fair hiring practices.

If health and wellness are your passion, put your investment dollars toward companies making a difference in biomedical research, healthy living, or physical fitness.
Align your Financial and Personal Interests
Happily, the idea that investing based on social consciousness means diminished returns has been proven false! In fact, there is strong evidence that socially responsible companies actually make better and more successful investments. When you think about why, it makes perfect sense: if a company shows a long-term commitment to doing things properly for its employees and the world around it, it's likely company executives have an eye to the future. That usually means they're making ;sound and forward-thinking decisions across the board.
In addition, companies that make socially conscious decisions often enjoy savings they can reinvest in the success of the business or pass along to their investors. For example, companies devoted to cutting energy usage save significant money on utility bills and can return those savings to investors or use it to fund employee and community programs.
Here are some official findings that indicate socially responsible investing can reward more than just your conscience:
According to Harvard Business Review, socially responsible companies enjoy higher profitability and stock prices than companies not known for being socially conscious.

Numerous Deutsche-Bank studies have indicated that socially responsible investing delivers returns superior to investing based on passive selections.
With a little research, you can find investments that make you feel good as a citizen of this earth and benefit your financial future. For additional information on money matters, check out our ebook.
Member SIPC & FINRA. Advisory services offered through SWBC Investment Company, a Registered Investment Advisor.
Not for redistribution—SWBC may from time to time publish content in this blog and/or on this site that has been created by affiliated or unaffiliated contributors. These contributors may include SWBC employees, other financial advisors, third-party authors who are paid a fee by SWBC, or other parties. The content of such posts does not necessarily represent the actual views or opinions of SWBC or any of its officers, directors, or employees. The opinions expressed by guest bloggers and/or blog interviewees are strictly their own and do not necessarily represent those of SWBC. The information provided on this site is for general information only, and SWBC cannot and does not guarantee the accuracy, validity, timeliness or completeness of any information contained on this site. None of the information on this site, nor any opinion contained in any blog post or other content on this site, constitutes a solicitation or offer by SWBC or its affiliates to buy or sell any securities, futures, options or other financial instruments. Nothing on this site constitutes any investment advice or service. Financial advisory services are provided only to investors who become SWBC clients.