–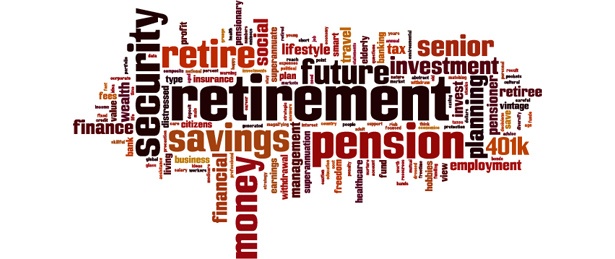 You worked and saved for years, preparing for the day you could retire and live comfortably on the savings you have accumulated. Hopefully those savings allow you to live the lifestyle you've become accustomed to or even better. But how do you make sure you can cover your monthly living expenses without taking so much from savings that you run out of money later? Here are some tips for creating a dependable, realistic income stream from your retirement savings.
Different Types of Retirement Income
Years ago, employees often received a generous pension upon retirement. When combined with social security income, retirees knew they had the monthly income they'd need to cover their bills and enjoy a worry-free retirement. Unfortunately, these days, we have to do a lot more work to figure out how we'll finance our retirement dreams.;
Most of us have three possible sources of retirement income:
If you are one of the lucky few who can count on any sort of monthly pension, check if the pension amount will be adjusted for inflation. If the monthly payment will not change over time, you must account for a decrease in purchasing power when you factor the pension into your monthly budget.

Social security pays a monthly benefit based on earnings during your working years. Visit ssa.gov to see when you're eligible for full retirement benefits. Note that you could opt to receive a lower payment before your full retirement age. Currently, the lower payment is available at age 62. However, your benefits increase 8% every year you delay taking payments, so if you are able to do without your social security benefits until your late 60s or age 70, you'll be rewarded with a great return on that time investment. Experts recommend that if you're in good health and think you will live to your 80s, delaying your benefits to collect a larger sum is the smarter financial move.

Unfortunately, for most of us, we must finance the bulk of our own retirement using our savings and investments, such as 401(k) and individual retirement account (IRA) balances we accumulated during our working years. The most difficult part of retiring on savings and investments is figuring out how to draw down this balance and the earnings on it, while minimizing the chance of running out of money.
Related reading: 6 Retirement Planning Excuses You Should Stop Making
Creating a Budget in Retirement
While you were working, you had to make sure your spending did not exceed your income. To prepare for retirement, figure out what you'll earn from pensions and social security each month, then add an amount you pay yourself from savings. Every month, you must spend less than your income, just like during your working years.
Financial experts suggest that, in retirement, you plan to spend 75-85% of the money you spent in your later working years since, during retirement, you will no longer save for retirement or incur work-related costs, like a professional wardrobe and daily commutes.
The 4% Rule
The first year you're retired, you should withdraw no more than 4% of your retirement savings total. After that first year, you should continue to take out no more than 4%, though you can modify the amount for inflation. Here's an example of somebody retiring next year with $650,000 saved in his employer's 401(k) and an IRA.
| | | |
| --- | --- | --- |
| Year of retirement | Inflation rate (%) | Withdrawal amount |
| 1 | N/A | $26,000 |
| 2 | 1.04 | $27,040 |
| 3 | 2.01 | $27,584 |
| 4 | 1.55 | $29,101 |
An inflation calculator is a good guide to help you decide how to adjust your withdrawal amount. You'll repeat the multiplication calculation every year, using the previous year's withdrawal amount.
Pay Yourself Monthly
Once you know the yearly amount you will take from savings, divide the yearly withdrawal amount by 12 to see how much of your savings you are allowed to spend in a month. To make it easier to stick to your budget while paying monthly bills, set up an automated withdrawal every month from your retirement savings trustee to the financial institution you use for everyday banking. Between your monthly deposits from pension, social security, and savings, you'll be able to make clear plans based on your income stream.
When you reach retirement, you want to enjoy the exciting new chapter in your life, not experience worry and stress due to being unsure how you will enjoy it. By following some simple guidelines and setting up an income stream, you can create a budget that allows you to enjoy your retirement with no worries about finances.
If you need advice on how to reach your retirement goals, call 866-454-8582 or click here to contact one of our Wealth Advisors.
As a member of the SWBC Wealth Management team, Ernesto values the personal relationships he establishes with his clients. More than just their advisor, he serves as a partner to help uncover and address financial needs and concerns. Ernesto emphasizes listening and learning to develop strategies personalized to each individual's unique goals. Ernesto earned his degree in Computer Information Systems and holds FINRA Series 7 and 63 licenses. Prior to joining SWBC in 2016, he was a Senior Investment Associate with JPMorgan Chase and an agent with State Farm Insurance.