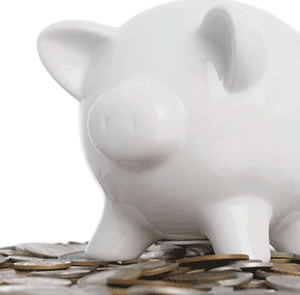 Setting solid financial goals, and ultimately achieving them, is vital to living the kind of life you've envisioned for yourself and your family. Everyone's vision is different, but no matter what your vision looks like, setting goals is the first crucial step in obtaining your goals. Setting financial goals forces us to think beyond the day-to-day activities of life and look at the big picture. In order to reach your desired destination, you will need a "financial roadmap." Use this five-step guide as a kick-off to setting and meeting your personal financial goals.​
Paint the picture of your financial future

The first step in setting solid financial goals is to determine what you want your financial future to look like. If you are in a relationship, you should include your spouse or significant other in the conversation, and essentially paint a "picture" of the things you see yourself doing, the lifestyle you want to live, and the any significant final milestones you want to achieve. Do you want to start writing that book you never had time to write when you retire? Do you want to gallivant around the country with your grandkids? Would you like to own multiple properties? Would you like to contribute to charities? Ask yourself general questions to help you determine what you value and what you hope to accomplish financially.

Determine how much your "picture" will cost

Once you've determined what your financial picture looks like, your next step will be to determine what your future vision and goals will cost. The cost associated with your financial future will obviously vary depending on what you envision, and estimating the future cost of your "picture" is not an exact science. But no matter what the "sticker price" is, the sooner you start saving, the more time you will allow yourself to achieve your goals.

Set specific, actionable short-term goals

Now that you've determined what you want to achieve and how much it will cost, your next step is to set smaller, specific, actionable short-term goals that will help you achieve your larger goals. For example, if one of your short-term goals is to build an emergency fund, you should begin by setting aside a certain amount of money from each paycheck into a high-yield savings account. The steps you take should be realistic, fit into your current budget, but also position you to be able to afford the financial future that you've drawn. It is important not to forget about addressing our financial needs of today, before we focus all of our attention to our future.

Additionally, your goals should not be vague. When you make vague, indefinite goals, you decrease your chances of actually accomplishing them. An example of a vague goal is "I want to save money." This goal does not indicate a specific amount, nor does it have a definitive date, so you're likely to be lax with building your savings, and place it on the back burner for impulsive purchases and unplanned events.

Ask for help

Navigating the details of successful money management and financial plan​ning is not always cut and dry. There may be fine print that you don't understand, confusing tax laws that you must consider, or you may not know how much you need to save in order to meet your future financial goals. Quite frankly, setting and meeting financial goals can be overwhelming. It is okay to reach out to a professional and ask for help. This is your financial future we're talking about; you can't afford to let pride or fear keep you from asking for help if you need it. A trained professional can help you create a budget, pay down debt, and set savings goals that will meet your current and future needs.

Track your progress

Tracking your progress is vital to achieving your financial goals. It is not uncommon to get caught up in your busy life and lose track of your overall financial health. Keeping track of how you're spending your money, how much you're saving, and the progress you've made on reaching your goals, helps to keep you accountable and on track. Furthermore, life happens and unforeseen expenses can arise that can force you to reevaluate and adjust your plans. There are multiple options available to help you track your progress. Many financial institutions have smart phone applications that allow you to log in to your account to view your purchases and deposits. There are free online resources such as Mint®.com that organize and categorize your spending habits, help you set and track goals, and calculate your overall net worth.
​This list is not absolute, but it should provide you with a good starting point for setting solid financial goals for you and your family. No matter what your age, it's never too early to start planning and saving for your future. If you'd like to schedule an appointment with a financial advisor, call​ 866-454-8582.