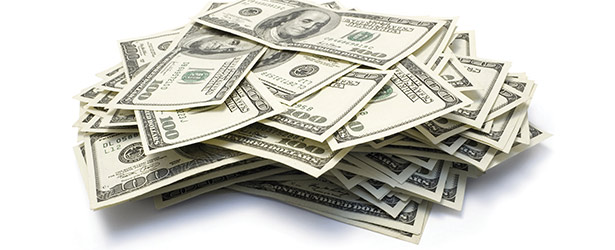 In 2014, the average U.S. tax refund was $3,034. What's the best use for your refund money? Before running out the door to purchase that new flat screen or MacBook Pro, take a moment to contemplate these six ideas to make your mini-windfall grow rather than shrink!
1. Make one extra payment on your mortgage
One additional payment a year can shave multiple years off the life of your loan and save you hundreds of dollars in interest.
2. Prepay your insurance policy
The majority of insurers charge a fee for monthly payments, and some fees top $10 a month! That's $120 you could save in one year.
3. Pay off high-interest credit cards or loans
A credit card with a $1,000 balance and 18% interest rate would cost $100.16 in interest alone if paid off in 12 months with monthly payments of $91.68. Paying off the balance in one lump sum means you pay zero interest!
4. Start or add to your emergency fund
62% of Americans don't have any kind of savings for use in an emergency. Many people do not realize the need for an emergency fund until an issue arises, when they're forced to pay expenses with credit cards or high-interest loans. A full emergency fund consists of six months of living expenses, but even $1,000 can make a difference should the need arise.
5. Invest, invest, invest
There are multiple options for investing money that make sense. First, look to your 401(k) or IRA. 401(k)s have an $18,000 yearly contribution limit, while an IRA limits contributions to $5,500. Either one is a great choice when planning for your retirement and future. If you feel you are already contributing enough to your retirement, consider investing in your children's future with a 529 college savings plan. These plans can be used at any accredited college or university in the U.S. and even some international institutions. No kids? Try investing in stocks and bonds in a brokerage account outside of your retirement savings.
6. Prepay for your vacation this year
Want to have a little fun with your extra three grand? Don't waste a perfectly relaxing getaway by coming home and worrying about credit card bills. Book and pay for your hotel, transportation, and activities in advance so you have no concerns about cash while on vacation. Be even thriftier and book an all-inclusive or package deal through an online travel agent, which can offer significant savings compared to a la carte travel purchases.
It's always exciting to get money you didn't expect. Make sure you maximize the savings potential of your tax refund when you receive that check this year.
For more savings tips, including tips to double your savings, download our ebook.