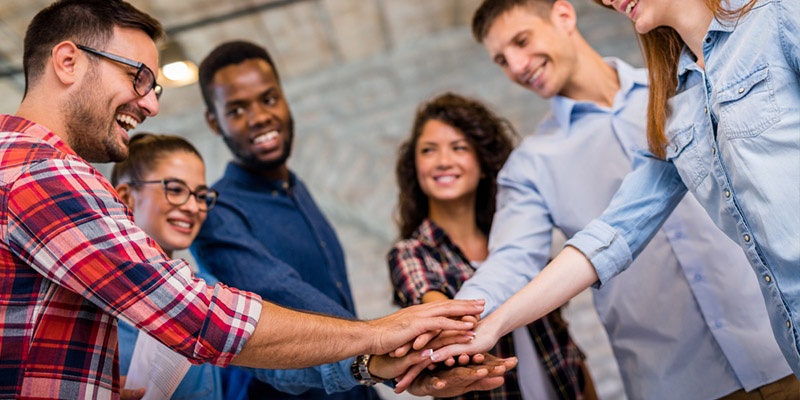 As a young adult, it's easy to feel like you have all the time in the world to straighten out your finances and get on the road to financial freedom. While you're right that time is on your side, another way to look at it is that the time is now to establish habits that will set you up for the secure financial future you dream about. By taking the time and enforcing the self-discipline necessary to live by the following six rules, you'll create a solid monetary foundation that will serve you well for the rest of your life.
1. Set up automatic payments for your bills.
Unfortunately, we all have bills, and that situation won't go away as you grow older. By setting up automatic payments for all your bills, you'll ensure you don't miss paying any amounts due, which will help you since missing payments can trigger hits to your credit score and punitive charges like late fees. Paying your bills on time, every time will help build your credit score and keep more money in your pockets.
2. Check your credit scores regularly.
Speaking of credit scores, get in the habit of checking yours yearly through a free service, such as annualcreditreport.com. Check all three reporting agencies to make sure their information is correct, and contact them right away if you notice an error. Your credit score will follow you throughout your life and is a key component to securing good deals, such as lower interest rates on credit cards and loans.
3. Establish an emergency fund.
While you hope to never use it, you should have an emergency fund saved somewhere easily accessible, such as in a bank or credit union savings account. For now, three to six months of living expenses is a good target for your emergency fund amount. This account should be used for true emergencies only, such as an unexpected job loss or unavoidable, large medical bills. Your emergency fund will help you avoid going into debt if or when you encounter a major obstacle in your financial life.
4. Start saving for retirement.
Yes, you have tons of expenses and bills, and you may be thinking you can't possibly start saving for retirement too. But believe me, your future self will thank you for saving even a few dollars now! If you have a job, setting aside as little as 5% of your pay each month now will really add up over the years, and if you make your retirement savings a habit, you are unlikely to miss those dollars now. Still not convinced? Consider this:
Investing in an employer plan, such as a 401(k), uses pre-tax dollars, so the effects on your paycheck are minimal.
If your employer offers matching funds, you're essentially giving up

free money if you don't save at least enough of your own paycheck to secure the employer match.
If you need evidence that saving now is worthwhile, check out this table from Business Insider, which shows you how much easier it will be to reach $1,000,000 in your retirement account if you start now.
Related reading: Three Advantages of Contributing to a Roth IRA
5. Consider a side hustle.
It's never been easier to take on side jobs and make extra money in your spare time. Think about your skills and hours available, then check out some websites and mobile apps to list your services in transporting passengers in your car, delivering groceries, babysitting, mowing lawns, providing freelance professional services, or renting out a spare room in your home. Use your extra cash to save toward upcoming large expenses, add to your emergency fund, pay off student loans or other debt, or contribute to your retirement account.
6. Insure your stuff.
Many young adults don't think insurance is a necessity at their stage of life; however, think about how much it would cost to replace your car, clothing, electronics, furniture, and other possessions after a disaster, such as a fire. Given its very reasonable yearly cost, renters insurance is a smart and affordable investment. Likewise, auto insurance is not only required by law in almost every state, but it provides coverage for the value of your car if it's damaged or totaled.
Good habits can be as hard to establish as bad habits are to break. However, it's well worth your time and effort to cultivate healthy financial habits that will serve you well throughout your life. For additional tips, check out our ebook.
Member SIPC & FINRA. Advisory services offered through SWBC Investment Company, a Registered Investment Advisor.
Not for redistribution—SWBC may from time to time publish content in this blog and/or on this site that has been created by affiliated or unaffiliated contributors. These contributors may include SWBC employees, other financial advisors, third-party authors who are paid a fee by SWBC, or other parties. The content of such posts does not necessarily represent the actual views or opinions of SWBC or any of its officers, directors, or employees. The opinions expressed by guest bloggers and/or blog interviewees are strictly their own and do not necessarily represent those of SWBC. The information provided on this site is for general information only, and SWBC cannot and does not guarantee the accuracy, validity, timeliness or completeness of any information contained on this site. None of the information on this site, nor any opinion contained in any blog post or other content on this site, constitutes a solicitation or offer by SWBC or its affiliates to buy or sell any securities, futures, options or other financial instruments. Nothing on this site constitutes any investment advice or service. Financial advisory services are provided only to investors who become SWBC clients.