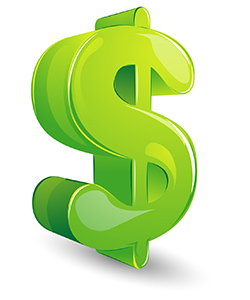 There are two kinds of people in the world: those who like to save money and those who enjoy spending it. If you're the type of person who likes to save money, bravo; if you like to spend it—good. But, if you like to spend frivolously, perhaps you could benefit from reading this post.
Some people find it difficult to maintain a savings account because they didn't make a decision early on as to how they would save. Others lack a savings account because they are ill-prepared and don't understand the importance of planning for the unexpected. To sidestep the lack-of-savings-trap, consider how the following could have an impact on your budgeting and saving plan.
Establish an Emergency Fund

Setting aside money for basic living expenses, such as rent, insurance, food and utilities, is essential; however, setting aside money in case of a "rainy-day" is just as important. Just when you think you've mapped out your budget and everything is falling into place, inevitably something unforeseen WILL happen.

True, people lose their jobs all the time. But, wouldn't it be great if while you were unemployed, you had at least six months of income to live off of so you could focus on solely finding a job—not having to worry about how you were going to pay your next bill? Here's a post on How to Build an Emergency Fund.

Invest In Your Employer-provided 401k (if available)

There is some sense of relief knowing that your hard-earned money will be put to good use when you're ready to retire. Retirement can mean different things to different people. You should consider what your retirement looks like. Will you be traveling; will you buy a vacation home; do you intend to pay for your children's college education? Depending on what your future vision looks like will help you determine how you should navigate your plan to reach your goals.

I can't say it enough; when you can, you should always take advantage of an employer-provided 401k, especially if they have a match program in place. If you don't take advantage of this plan, you're essentially walking away from free money. Consider maximizing your contribution to receive the full benefit of matching, and if your budget allows, contribute even more to the source—IF you've already funded an emergency savings account.

Reconsider a College Savings Fund for your Children

Perhaps you worked your way through college and struggled making ends meet in the early years and vowed that your children would not have to go through the same things you did. When you can afford to put additional funds aside for this purpose, it's a great idea.

When you're put in a position where you MUST choose between contributing to your retirement or your children's education, always choose the retirement fund. That may sound a bit harsh and selfish, but here's why you should. Maintaining financial stability is key. Inevitably, you WILL use your retirement funds, but will your child, beyond all reasonable doubt, attend college? Maybe; maybe not. Maybe your child wants to pursue different avenues and decides not to attend college. If they do, a number of financial aid sources like scholarships and grants are available for the taking.

Meet with a Financial Advisor

You might question yourself why you would spend money on a financial advisor, when you could use that money to pay off debt or put additional funds in your emergency fund; however, you can't afford not to. If you're not comfortable with the financial position you are currently, a financial advisor can assist you in executing your financial goals of where you would like to be in 10 and 20 years from now. Click here for The 6 Characteristics of Great Financial Advisors.

Remember, everyone has a different comfort level when it comes to how much to save each month. So, first consider how much money you have after paying all of your bills and necessities like food, gas, etc. That will help you navigate how aggressively you should contribute to a saving option.
There are a number of options to consider when saving your money, but, there is only one solid solution that encourages financial stability: creating a plan, executing it, and monitoring it on a regular basis.