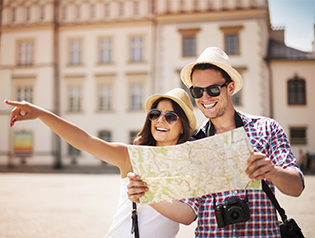 Are you planning a family vacation, honeymoon or weekend getaway? Regardless of your destination, unexpected accidents and illness can potentially foil travel plans. The good news is that travel insurance can help protect you from medical and financial hardships that may arise due to cancelled travel arrangements.
Affordability

Travel insurance is fairly inexpensive to purchase when you compare the cost of lost luggage. Think about the amount of necessities one travels with for extended periods of time: a wardrobe to include days of ensembles for yourself (spouse or children), toiletries and electronics. A loss of thousands of dollars can be easily prevented with a one-time fee of security.

One Size Fits All

People travel from different lengths of time and need different types of coverage. Some homeowners' policies and credit cards provide limited travel protection, so a review of these benefits before purchasing additional policies is recommended to identify gaps in coverage.

Various types of travel insurance coverage includes protection against flight delays or trip cancellations, financial defaults from service providers, lost luggage, and rental car coverage.

Peace Of Mind

Travel accident and medical insurance can provide coverage for expenses associated with accidental death, injury, illness, 24-hour emergency services, and international evacuation or repatriation. Most medical policies do not cover pre-existing conditions, so it is important to read the fine print to help ensure sufficient coverage is purchased. Give yourself and your family peace of mind in case of emergency.
Travel insurance is ideal for frequent business and international travelers; especially when traveling to destinations where people do not speak the same language or developing countries.