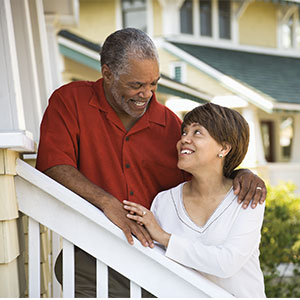 In long-term relationships, you learn and likely know more about your sweetheart than anybody else ever will. But when it comes to money, how much do you know about your other half and your financial picture?
According to a study by Fidelity Investments, 43% of couples didn't know how much their spouse makes. Knowing your partner's salary down to the cent may seem like an insignificant detail, but it is important to have a clear snapshot of your household financials. Are you a newlywed? Check out this blog about combining finances after marriage. Whether you're hitched or not, discussing these three essential topics will help set the foundation for a cohesive financial relationship.
Inventory of Financial Accounts and Legal Documents
Make a list of all of your accounts – checking, savings, retirement, investment, credit card, mortgage, etc. Then, gather up all of your legal documents such as wills, birth certificates, insurance policies, and tax returns. Keep them all in a safe place you both have access to, such as a bank safety deposit box or other fireproof location. Using a spreadsheet can be a great way to keep track of your financial accounts. You can even store them, along with logins and passwords, in an online safety deposit box such as My Vault. Here are some reasons why you should consider keeping inventory of your personal items too.
Account Beneficiaries
If you have insurance policies, retirement plans, and investment accounts, it's a good idea to make sure your beneficiaries are up to date. You can easily add beneficiaries or make updates by contacting the institution. If you're married, some employer-sponsored retirement accounts will automatically designate your spouse as the beneficiary, unless you name another beneficiary. In that case, your spouse may have to consent in writing that he/she agrees with this arrangement. Ask your company how they handle this.
For brokerage accounts, you can set up "transfer on death" (TOD) registration for the account, which means the assets will be transferred without the hassle of probate. For all other deposit accounts, you can set up a "payable on death" (POD) arrangement with your bank or credit union. It's free of charge and assets will be immediately transferred to the beneficiaries. Discussing beneficiaries with your partner now can help avoid legal difficulties in the future.
Prepare for the Unforeseen
Nobody likes to think about it, but the unexpected can happen at any age. Proactively talking about your partner's wishes in the event that they become disabled or pass away can give you both peace of mind. Every couple should talk about the following three documents:
Power of Attorney

A power of attorney allows you to appoint a person to act on your behalf if you become unable to handle matters for yourself. They have legal permission to make decisions for you regarding finances, business, and other affairs.

Health Care Proxy

A health care proxy is a legal document that allows you to name someone who can make health care decisions for you if you are unable to make, or communicate, such decisions. Depending on where you live, it may be called a medical or health care power of attorney. Some states have proxy or surrogate decision-making laws that give specific family members the right to make medical decisions.

Will or Living Trust

A will states what happens to your money, property, dependents, and possessions after your death. Without a will, the courts can make these important decisions for you. A living trust is very similar to a will, expressing your exact wishes, but it bypasses the probate process and entrusts assets with another person (trustee). The trustee then transfers assets to the trust's beneficiaries. Unlike a will, a living trust transfers assets during the trust creator's lifetime.
There are a number of talks every couple should have, but these financial topics are a great place to start some healthy financial dialogue. Communication is key for any successful relationship, and the same goes for your finances. Have you had these talks with your partner?
Share your financial coupling tips and advice in the comments below.