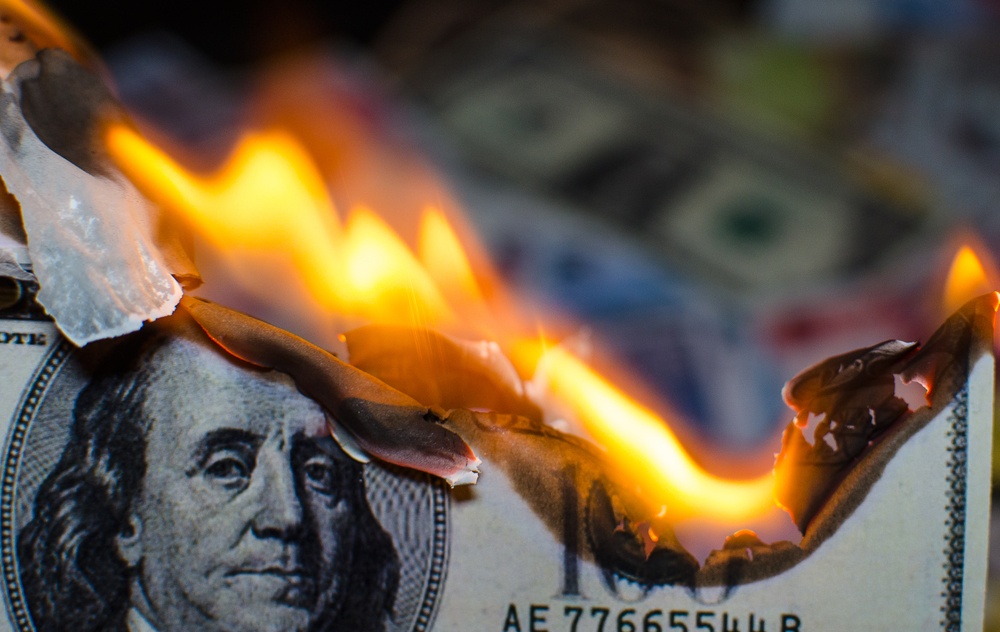 The markets seemed to heave a sigh of relief last week over the April labor report, which showed weaker than expected average hourly earnings (AHE) growth. The Wall Street consensus was 2.7% year-over-year (YoY) growth, and the print came in at 2.6%. However, the markets shouldn't feel relieved for too long. Up to the data release last week, the markets had begun to price in the possibility of a fourth (for the year) Fed rate hike in 2018 as the specter of inflation reared up. Inflation readings, including one of the Fed's favorites, the PCE deflator for March, clocked in last week at 2%, the Fed's long-term inflation target. Then last Tuesday, the Institute of Supply Management (ISM) April manufacturing activity report was released, and it was a barn burner. Here are some of the headlines:
New Orders, Production, and Employment Growing
Supplier Deliveries Slowing at Faster Rate; Backlog Growing
Raw Materials Inventories Growing; Customers' Inventories Too Low
Prices Increasing at Faster Rate; Exports and Imports Growing
The report also stated that of the 18 manufacturing industries, 17 reported growth and no industry reported a decrease in April. Here are some of the excerpts from the ISM manufacturing respondents:
"Business is off the charts. This is causing many collateral issues: a tightening supply chain market and longer lead times. Subcontractors are trading capacity up, leading to a bidding war for the marginal capacity. Labor remains tight and getting tighter." (Transportation Equipment)

"Demand is up for products. Commodity pricing for steel and other materials increased due to the proposed tariffs. We are seeing commodity futures coming down. A lot of suppliers are asking for increases, and the team is battling those requests." (Machinery)

"Production orders at this time are still strong and being driven partially by construction factors and customers purchasing ahead to avoid potential price increases." (Plastics & Rubber Products)

"Backorders remain strong. New order rate exceeds shipment rate." (Computer & Electronic Products)
With a report like that, I will see your weaker AHE growth and raise you a dollar! The comments from the ISM report are right out of your economics 101 textbook. Inflation is already here, and it is going to get stronger; I am confident that wages will catch up very soon.
Ever since the 2007-2009 credit recession (also known in some circles as a depression), we really haven't had a normal economic cycle, where we start by coming out of a recession through monetary and fiscal stimulus. Then economic growth begins to pick up, demand for goods and services increases, prices for inputs (including labor) begin to rise, shortages and bottleneck jams pick up, and soon you have too many dollars chasing too few goods, which means inflation. I believe we are in the last stage of a very long economic expansion and the Fed will soon be taking the proverbial "punch bowl" away in the form of more frequent rate hikes.
I also believe this Fed has something to prove with regard to the infamous "Fed Put." The Fed Put refers to the Fed coming to the rescue of the equity and other risk markets when risk bubbles burst. There are many risk bubbles out there, a more aggressive Fed will pop them, market volatility will surge, and this time the Fed will not be phased by it. The term "moral hazard" will come back into vogue. Part of normalizing monetary policy doesn't just mean raising rates and letting the balance sheet run off, it also means allowing risk takers to get burned. The markets are ruled by fear and greed. We've had about nine years of greed; get ready for fear.
Member SIPC & FINRA. Advisory services offered through SWBC Investment Company, a Registered Investment Advisor.
Not for redistribution—SWBC may from time to time publish content in this blog and/or on this site that has been created by affiliated or unaffiliated contributors. These contributors may include SWBC employees, other financial advisors, third-party authors who are paid a fee by SWBC, or other parties. The content of such posts does not necessarily represent the actual views or opinions of SWBC or any of its officers, directors, or employees. The opinions expressed by guest bloggers and/or blog interviewees are strictly their own and do not necessarily represent those of SWBC. The information provided on this site is for general information only, and SWBC cannot and does not guarantee the accuracy, validity, timeliness or completeness of any information contained on this site. None of the information on this site, nor any opinion contained in any blog post or other content on this site, constitutes a solicitation or offer by SWBC or its affiliates to buy or sell any securities, futures, options or other financial instruments. Nothing on this site constitutes any investment advice or service. Financial advisory services are provided only to investors who become SWBC clients.