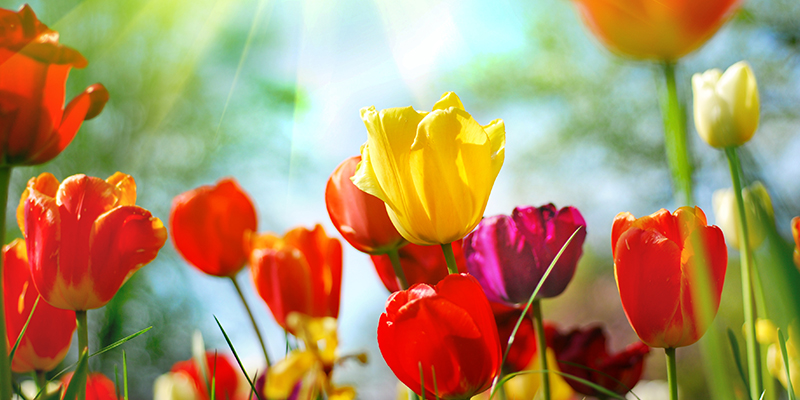 The stimulus package is here! Well, almost here—the House of Representatives still has to pass it. In concert with the package, the Fed this week embarked on unlimited Quantitative Easing, taking their balance sheet to $5 trillion for the first time with massive purchases of Treasury notes and Agency MBS. The Fed has bought $50 billion Agency MBS per day since Monday. At times this represents ten times the real daily production of new Agency MBS! They will also soon expand their asset class purchasing powers to buy high-grade corporate bonds (and ETFs) as well as municipal bonds. They have indeed done what we wrote two weeks ago, they have "Flipped the Script." Additionally, the Fed has restarted some 2008 favorite facilities like Term Asset Backed Securities Lending Facility ("TALF"), as well as money market fund and commercial paper back-stops.
We wanted to focus on perhaps the most controversial component of the stimulus package, the $454 billion large corporation lending program, where the Treasury Department becomes a hedge fund and the Federal Reserve becomes their prime broker.
The program that the Fed and Treasury look to embark upon seems to draw inspiration from the Citibank and Bank of America 2008-2009 bailouts. With those deals, the Treasury Department took a combined $424 billion "toxic assets" off the bank's books, by putting the banks in first loss positions on $10 billion, and then a 90%/10% (Treasury/Bank) loss sharing scheme for the rest.
Perhaps once you've tasted your first "bespoke" transactions (like the Citi and Bank of America transactions) there's no going back! In the new plan the Treasury will put $454 billion into a facility (Special Purpose Vehicles) that the Fed will provide financing to leverage up Treasury's capital, which could be at least as high 10-to-1. That means total available funds of at least $4.5 trillion. What is interesting is, since multiple Fed and government officials have said this package is really more of a relief bill than a stimulus bill, the time period for lending even $1 trillion of the funds is pretty darn narrow. How on Earth this is going to get done efficiently? It makes one wonder if this is a massive shock-and-awe program, whose existence is really to restore confidence in the markets and perhaps more importantly restore the population's faith in the economy; faith that there will be one when this crisis passes. Maybe that is enough, as hope and faith are powerful. Additionally, the spirit of the program is not only to keep corporations alive but keep them from laying off their employees. Yesterday, Jobless Claims came in at an eye-popping 3.3 million and some are saying that number may have been light due to state labor departments being overwhelmed with filers.
However, there may be some darker reasons for this program as well. Jim Bianco from Bianco Research stated this morning in his Bloomberg commentary:
This scheme essentially merges the Fed and Treasury into one organization. So, meet your new Fed chairman, Donald J. Trump.
Bianco goes on further to state,
In effect, the Fed is giving the Treasury access to its printing press. This means that, in the extreme, the administration would be free to use its control, not the Fed's control, of these SPVs to instruct the Fed to print more money so it could buy securities and hand out loans in an effort to ramp financial markets higher going into the election. Why stop there? Should Trump win re-election, he could try to use these SPVs to get those 10,000 Dow Jones points he feels the Fed has denied everyone.
Regardless of the motives, the question we have is, will companies take the loans or investments?
We don't have a lot of detail on how the Treasury's new hedge fund is going to work. Up until a few days ago the only detail the Senate Republicans would give is the size. Through negotiations there will be some sort of bi-partisan oversight (even though financial chicanery tends to definitely be a bi-partisan practice) and there seems to be a clause that stops corporations who take the money from buying back their own stock or paying executives more than they are now making, but that is about it. If it is loan with any kind of interest rate, or even just a liability to add to the corporation's balance sheet, will corporate management take the money unless they are already desperate? Treasury's taxpayer money may be adversely selected by the worst credits, the ones on their last legs. Who knows what will be done with that taxpayer money? Enough history has shown us that it usually doesn't go to help or keep employees. Trying to audit this program, to the extent anyone does it, might look good on a piece of paper but implementing it is another story.
Conversely, if you are a corporation in pretty good shape but you are feeling the pinch on debt service are you really going to take a loan (which at some point your competitors who didn't take a loan will remind all your potential customers that you took a "bailout") to keep employees on the payroll? The cold truth is probably not unless the government makes you take it, which won't be possible. These companies aren't flat on their back like the big banks of 2008 who were compelled by Treasury to take government capital whether they needed it or not. In 2008, the big banks created the crisis. Corporations didn't cause COVID-19, and therefore not obliged to take government cheese if they don't want or need it.
We don't have a ton of confidence in this particular large part of the stimulus/relief package other than it may spawn some great "60 Minutes" segments. We think that more priority should be given to "Main Street", mid-size to small businesses that actually employ over half the country. The package calls for a $90 billion of Treasury investment, but program is ready to be rolled out. This is where the money needs to go very fast, like, yesterday.
Investing involves certain risks, including possible loss of principal. You should understand and carefully consider a strategy's objectives, risks, fees, expenses and other information before investing. The views expressed in this commentary are subject to change and are not intended to be a recommendation or investment advice. Such views do not take into account the individual financial circumstances or objectives of any investor that receives them. All indices are unmanaged and are not available for direct investment. Indices do not incur costs including the payment of transaction costs, fees and other expenses. This information should not be considered a solicitation or an offer to provide any service in any jurisdiction where it would be unlawful to do so under the laws of that jurisdiction. Past performance is no guarantee of future results.
© 2020 SWBC. All rights reserved. Securities offered through SWBC Investment Services, LLC, a registered broker/dealer. Member FINRA & SIPC. Advisory services offered through SWBC Investment Company, a Registered Investment Advisor, registered as such with the US Securities & Exchange Commission. SWBC Investment Services, LLC is under separate ownership from any other named entity. SWBC Investment Services, LLC a division of SWBC, is a nationwide